Customizing the UI
Default UI Menu: Tools/WorkSpace/Customize
Ribbon UI Menu:
You can customize toolbars, menus, keyboard, and your IntelliMouse (if you use one). You can invoke the Customize window at any time by right-clicking in any blank toolbar area.
Note: If you prefer an older interface for customizing toolbars and menus, select UI Themes, and select the classic interface.
Whenever you make changes to the UI settings it is best to save the Workspace file (under the Options tab accessed via Tools|Customize) in order to accurately retain your changes.
Demo Video:
https://youtu.be/SaDs_jxyawM
Note: Previous interface settings are lost when switching from one interface to the other. Make sure to save current user interface settings before switching to another user interface.
To save your current interface settings select Tools/ Workspace/ Customize/ Options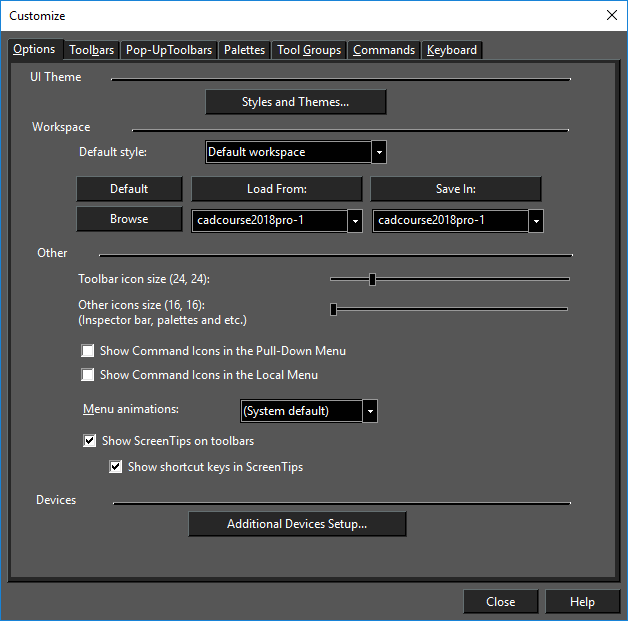 Use Save In button to save the config file, and use the Load From button to load the saved file.
The interface file will be saved as XML Document In the location C://Users/Your User Name/Documents/TurboCAD application folder/Config.