Rotated Rectangle
​

Default UI Menu: Draw/Rotated Rectangle
Ribbon UI Menu:

Creates a non-orthogonal rectangle.
Select two points to define the base. The angle of this line defines the orientation of the rectangle.
​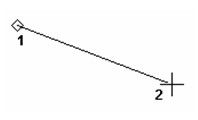 ​ 2. Define a third point that specifies the distance from the base to the top.
​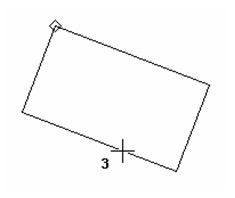 You can also enter the length of both sides and the orientation angle in the Inspector Bar.
Options
Fillet Corners: If this option is turned on a the corners of the polygon will be rounded by filleting. A Radius F field appears in the Inspector bar that allows you to specify the radius of the fillets.