Convert to Slab
​

Default UI Menu: Architecture/Slabs/Convert to Slab
Ribbon UI Menu:

Creates a slab inside a closed curve (rectangle, circle, etc.) or polyline. The curves or polylines can be created using double line tools.
Start with a closed curve or polyline. This example uses a polyline created with Double Line Polyline.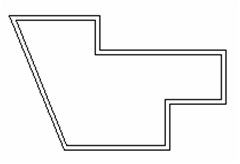 Open the tool's Properties and define the slab style on the General page.You can also change a slab's style using the Selection Info palette.

Activate Convert to Slab and click the polyline. The slab is created inside the polyline.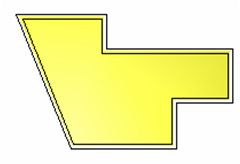 To create walls from the double lines, you can use Convert to Wall.