This section explains how take folders of symbols you've already saved, and load these folders into the Library.
In this example, a few boxes, cones, and cylinders were created in TurboCAD, and each saved as its own *.TCW file.

Here is the folder structure for these symbols. The folder "3D Primitives" was created in "My DocumentsTurboCADSymbolsMy Symbols." "3D Primitives" has three sub-folders for boxes, cones, and cylinders. Each of these folders has a few *.TCW files.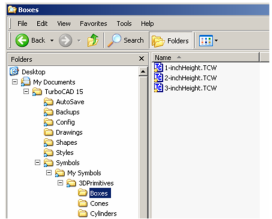 There are two ways to add "3D Primitives" to the library. One way is to open Symbol Libraries, click New, and browse to "3D Primitives."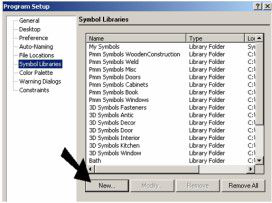 Another way to load this folder is within the library. Click Load Folder.

If you use Load Folder, browse to where you saved "3D Primitives" and load it.

The "3D Primitives" folder now appears in the library.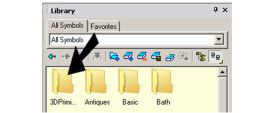 Double-click "3D Primitives" to see the three sub-folders inside.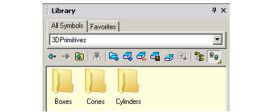 When you first open a new folder that contains symbols, the thumbnails are empty.

Right-click on one of the thumbnails and select Update Thumbnails. In this example, an ISO view and "Conceptual Cyan" are used, and applied to the entire category.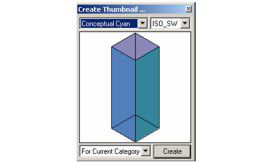 This updates the thumbnails.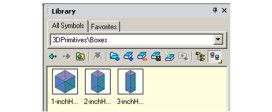 Use Up or Back to return to the three sub-folders. If you want to see all of the symbols contained in all three folders, click Expand Subfolders.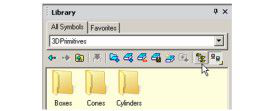 Now all symbols from "Boxes," "Cones," and "Cylinders" are displayed.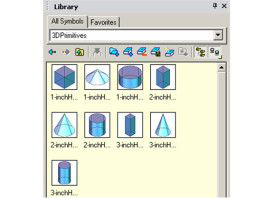 To return to the folder structure, click ExpandSubfolders again.

To unload a folder, click Unload Libraries.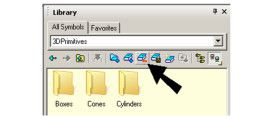 Find "3D Primitives" on the list and check the box. Then click Unload.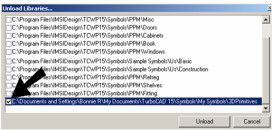 "3D Primitives" is no longer displayed.