While it is possible to create a smesh using a 3D primitive tool like Box, there are limitations on what you can do with that smesh. Most smesh editing is done with the Edit tool, but smesh objects created with standard 3D tools will function as that primitive type when you use the Edit tool.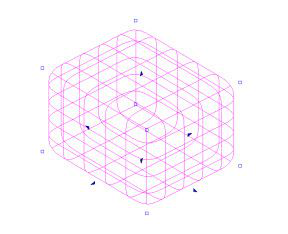 In addition many 3D tools like loft and prism do not allow you do create a smesh directly. To get the maximum utility out of the 3D objects you need to explode the original 3D object. Exploding a box smesh will result in the following when using the Edit tool. When you do this you will lose the ability to set the number of tessellations, because this is no longer a "box", but you will gain access to much more.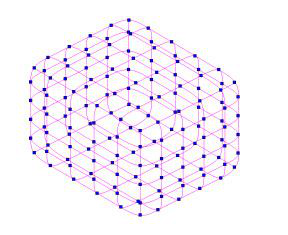 To get a smesh for something like a loft you must first explode the loft, and then you must set the object 3D property to the SMesh option.

After you have a smesh you will still be to set the smoothness level, but this option will now be located in the smesh section of the objects properties.