Default UI Menu: Constraints/Perpendicular
Ribbon UI Menu:

Makes the first selected line perpendicular to the second selected line.
Start with two lines. Activate the Perpendicular constraint and select the line you want to be made perpendicular.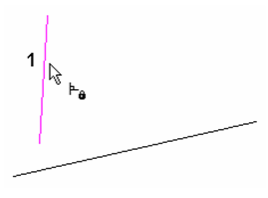 Select the line to which you want the first line to be perpendicular.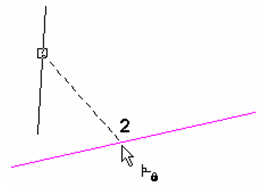 The lines are perpendicular, and the perpendicular constraint symbol is added at the point where the lines, or their extensions, meet.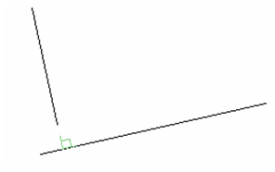 If you edit either line, the perpendicular constraint will be maintained.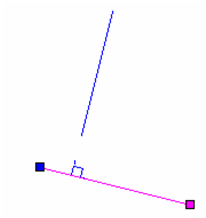 If you apply this constraint to lines that do not intersect . . .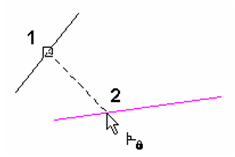 . . . the perpendicular constraint symbol will appear along the extension of one or both lines.