Default UI Menu: Constraints/Midpoint
Ribbon UI Menu:

Align a point or the end of a line with the midpoint of a selected line.
Start with a line and a constrained rectangle. Activate the Midpoint constraint and select the end of the line line you want to align to the midpoint of the side of the rectangle.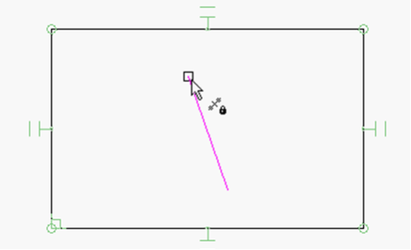 Select the side of the rectangle to align to its midpoint.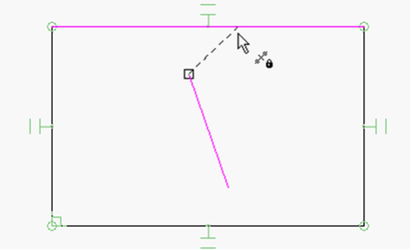 The end of the line aligns with the midpoint of the rectangles side.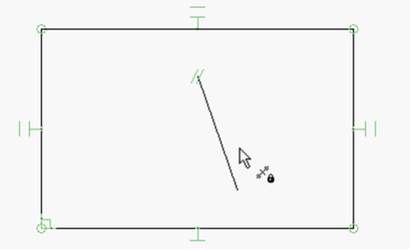 Repeat the procedure with the other end of the line and the opposite side of the rectangle.