The Style Manager Palette
Default UI Menu: Tools/Palettes/Style Manager
Ribbon UI Menu: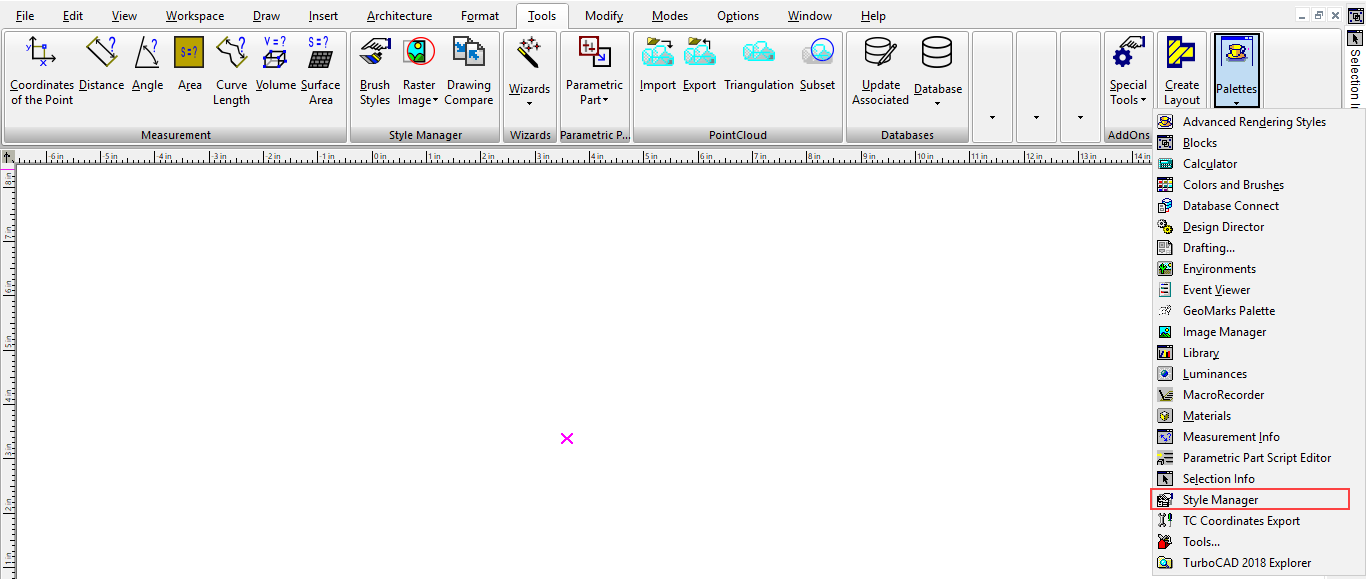 The Style Manager enables you to define styles for the following commonly-used objects:
Text
Profiles (for modifying windows and doors)
Windows
Doors
Walls
Schedules
Slabs
AEC Dimensions
Dimensions
Stairs
Rails
Tables
You select assign a style to an object through the object properties on the General page. Simply select the style in the Style drop-down box at the bottom of the page.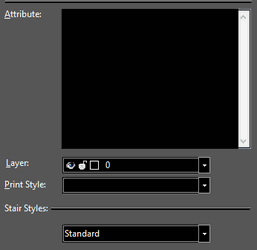 You can open the Style Manager by selecting Tools / Palettes / Style Manager Palette.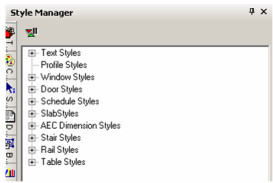 Each category in the Style Manager contains one pre-defined style, called "Standard." For each of these styles, you can define relevant properties.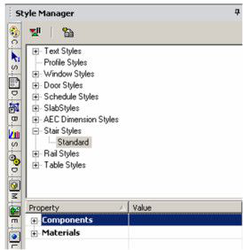 To create a new style, highlight a style you want to base the new style on, and click Create New Style.

Once you have new style, there are icons at the top you can use to Rename or Delete it.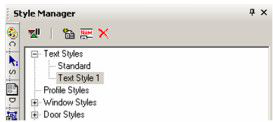 The Delay Style Modification* icon can be enabled if you don't want to update your style with each property change.

If Delay Style Modification is enabled, you can view both old and new properties in the lower pane. At the top is an icon for updating the entire style at once, or for clearing changes not yet implemented.