(Available in Pro Platinum, Expert and Deluxe)
Default UI Menu: Tools/Palettes/Style Manager/Text Styles
Ribbon UI Menu: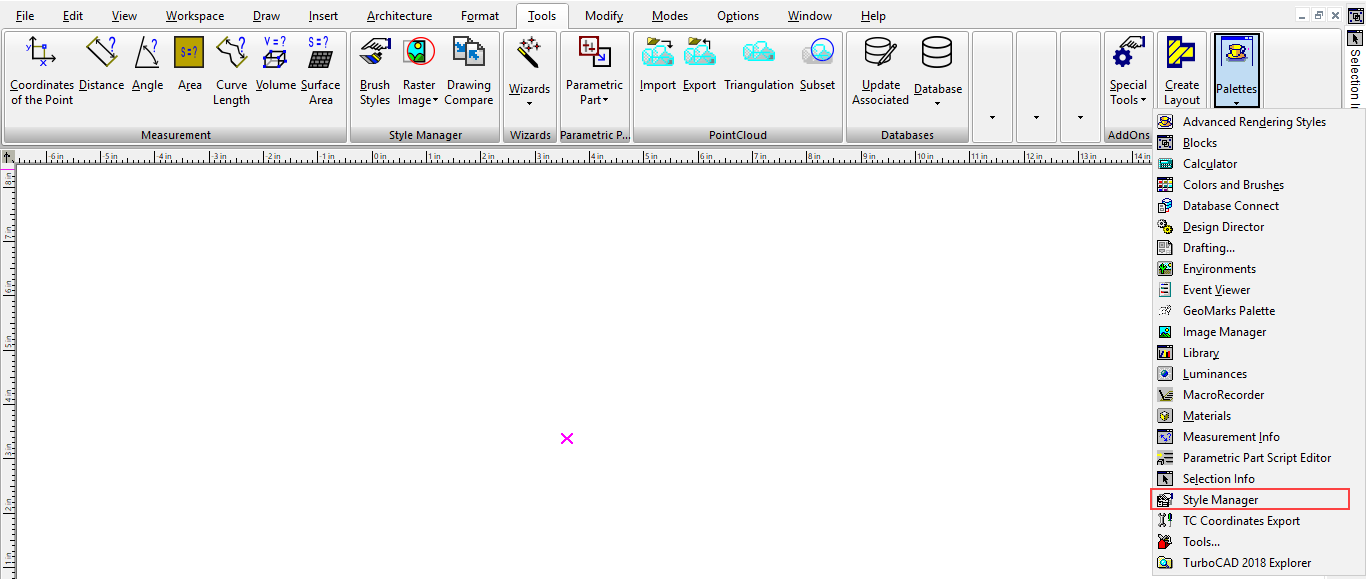 The can be used to set various styles for text. For details on creating text, see Text. In the Style Manager, there is one style, "Standard," listed under "Text styles." This style defines properties such as font and height. A preview showing a layout the style is on the lowest pane.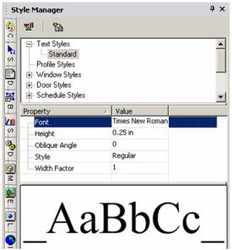 Note: In the Preview area, you can click to zoom part of the graphic. Double-click to fit the graphic in the window.
You can change the "Standard" style, but if you want to preserve this style, make sure "Standard" is highlighted and click Create New Style.

Assign a name or accept the default.

This creates a new style which is a copy of "Standard."
Highlight the new style you created, and change some of the parameters.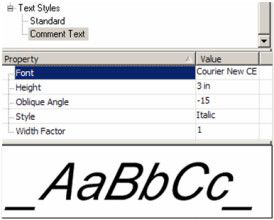 To apply this style, open Properties of a text string to the General page.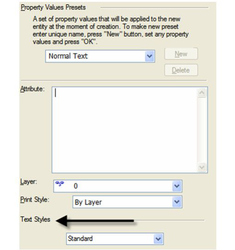 Note: If a text string already has other parameters defined, such as color or a text box, these properties will remain. Only the changed style parameters, such as font or height, will update.