The most basic method of node editing is to move nodes. Simply click on any node and drag it to its new location.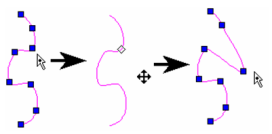 If you want to move nodes orthogonally, you can press Shift while dragging. This example will use a polyline: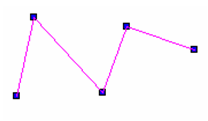 In the local menu or Inspector Bar, if Ortho Origin by Entity* is disabled, the nodes will be moved orthogonally according to the active UCS.

In this mode, you can move the node directly above, below, left, or right of its current position.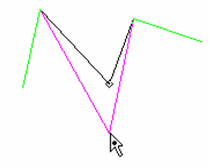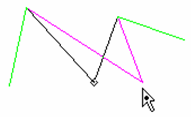 If Ortho Origin by Entity is enabled, the node will move so that the segment itself will become orthogonal.

In this mode, the segment before the node will become either vertical or horizontal.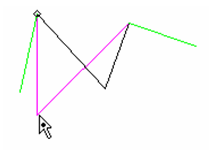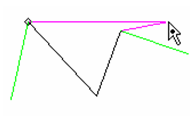 For Bezier curves, you can choose to have additional control while node editing. By checking Show additional control points in the curve's Properties, you can add two more control nodes at every node. You can also control the tangency at each node.