(Available in Pro Platinum, Expert and Deluxe)
Default UI Menu: Tools/Palettes/Style Manager/Table Styles
Ribbon UI Menu: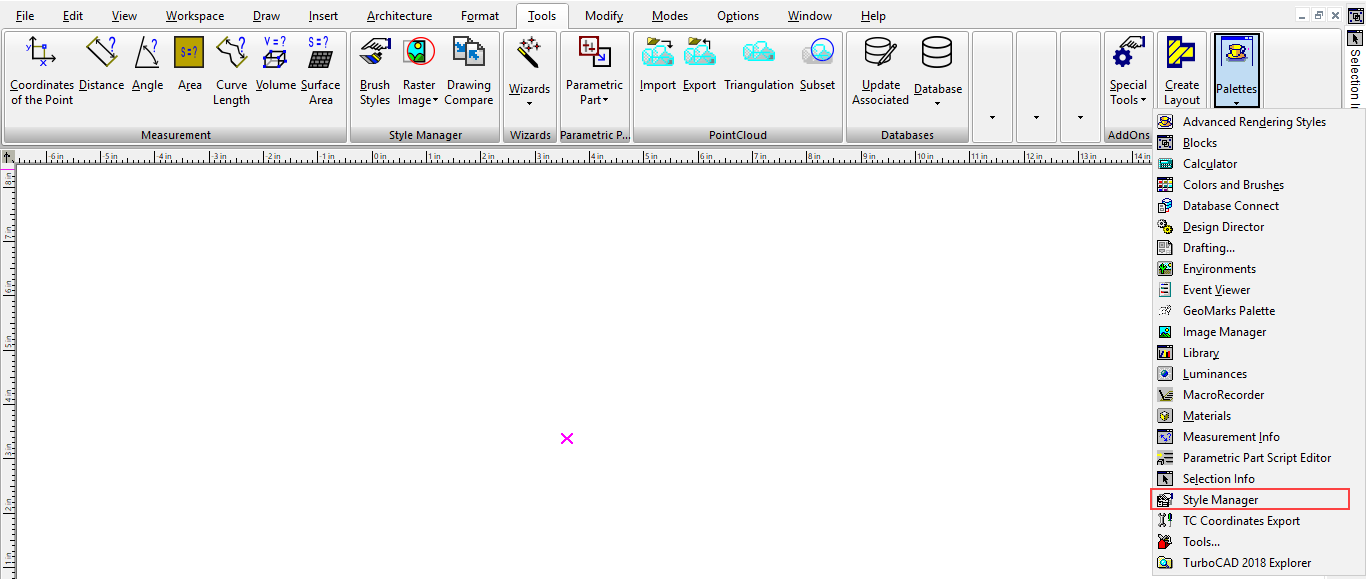 Tables can be used to define table properties. Table can be created using Insert Table or they are created automatically when you create a report .
Note: If you want to save styles to a template,
In the Style Manager, there is one style, "Standard," listed under "Tables."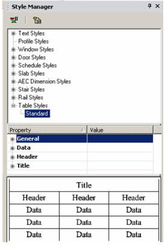 You can change the "Standard" style, but if you want to preserve this style, make sure "Standard" is highlighted, then click Create New Style.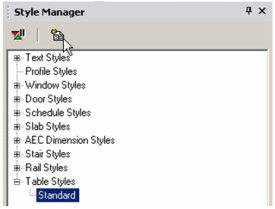 Assign a name or accept the default.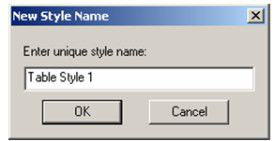 This creates a new style which is a copy of "Standard."
Highlight the new style, and open the General category. This is where you can define margins and direction. If Direction is down, the header and title appear at the top of the table.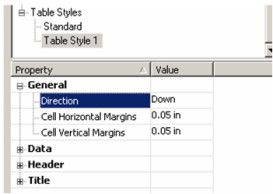 The Data category contains properties of the text and colors in the main cells of the table (not the headers or title). For details on defining text,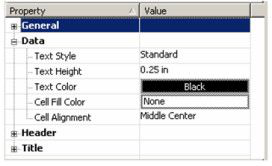 The Header and Title categories are similar to Data. They have the additional option whether to display header or title rows.