If you accepted the default installation settings, TurboCAD can be accessed via the Windows Start / Programs menu.
Click the Start button on the Windows taskbar.
Select Programs / IMSI Design, and select the version you have installed.
You can also start TurboCAD by double-clicking the desktop icon. You will see a dialogue to choose the interface.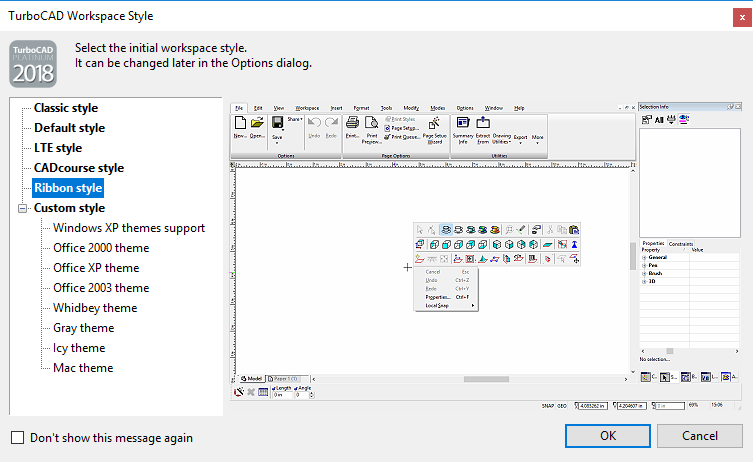 You can choose the desired interface and press ok.
You can view a History of drawings previously opened.
Click on "File" form the menu bar.
Select "Open" from the drop-down menu.
A dialogue box appears which displays the history of drawings.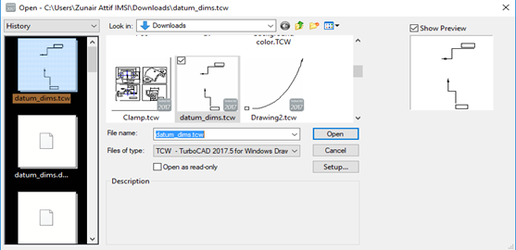 You can also browse to folders containing drawings you want to open, or open a Template by clicking on the drop-down menu at the top left corner of the dialogue box and selecting the desired template. You can also use this window to import files of other types by changing the option in "File of type" and selecting the file type you want to open from a drop-down list.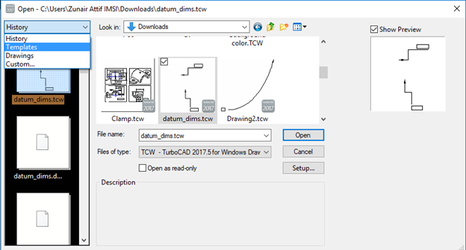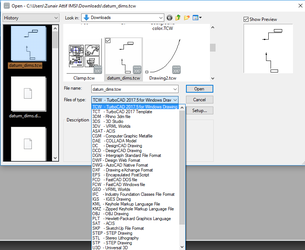 Opening New FIle: If you want to create a new drawing, click New.

You can also close this window by clicking Cancel. You can then select File / New within TurboCAD to create a new drawing. The New TurboCAD Drawing window appears, in which you specify what type of file you want to open.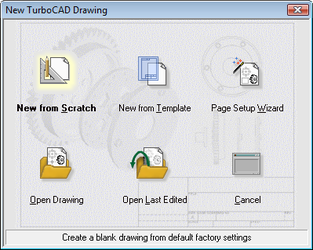 New from Scratch: Creates a new blank drawing with the default settings. New from Template: Enables you to select a predefined template, which has size, units, and layout defined.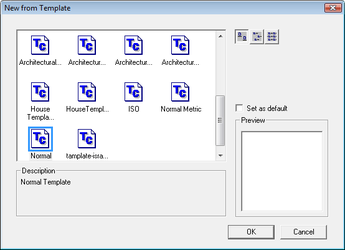 Page Setup Wizard: Opens the step-by-step guide for setting page size and scale.
Open Drawing: Opens an existing drawing. Browse to the desired folder to locate the file. For acceptable file types,
Open Last Edited: Opens the last file you worked on.