Subtracts the extrusion of the closed profile from the solid, regardless of the extrusion direction.
Start with a solid like this, with a closed profile along one of the inside facets.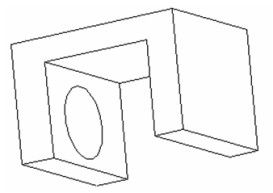 Activate Imprint. For the sake of comparison, first select Auto Detect. In this example, the last two options in the Inspector Bar have no blend (fillet or chamfer).

Select the inner face that contains the profile, then select the profile itself. Extrude the profile this way. Because the profile was extruded outward with respect to its face, its extrusion was added to the solid.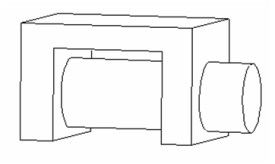 Undo, and now select Subtract.

Select and extrude the profile the same way, and now its extrusion is subtracted from the solid.