Terrain Modifier
Default UI Menu: Architecture/Add Terrain Modifier
Ribbon UI Menu:

You can add or remove material from a terrain around a closed, 2D profile.
Start with a terrain, and create a closed 2D shape, such as a rectangle.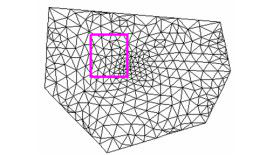 In this example, the shape is placed vertically so that part of it is below the terrain, and part of it is above.

Activate Terrain Modifier, and select the terrain to modify. Then select the closed shape. Material is added or removed as needed to meet the shape.

To slope the terrain around the modified shape, add an Offset value.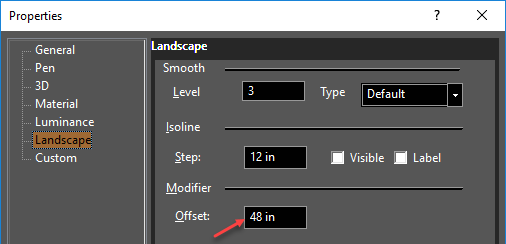 This is the result: