Or you can select a Render Styles on the Advanced Render Styles palette, right-click and select Edit Render Styles.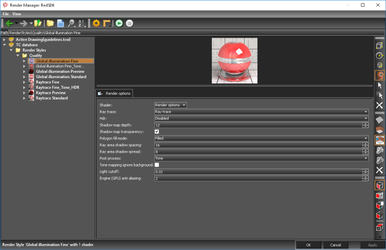 Right clicking on tree elements provides a variety of functions. Right clicking on Render Styles allows you to:
Add Category
Rebuild Thumbnails for all Render Styles
Restore Default Render Styles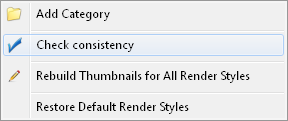 Right clicking on a Category allows you to:
Add SubCategory
Delete Category
New Render Style
Rebuild Thumbnails for all Category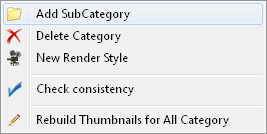 If a render style has been copied you will also be allowed to: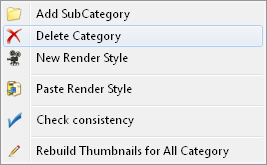 Right clicking on a Render Style allows you to:
Copy Render Style Here – adds a copy of the selected render style to the bottom of the current category.
Delete Render Style
Rename Render Styles
Copy Render Styles – Copies the Render Style so it can be pasted elsewhere.
Rebuild Thumbnail for Render Styles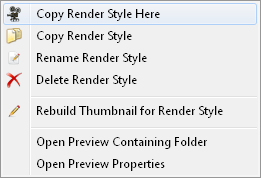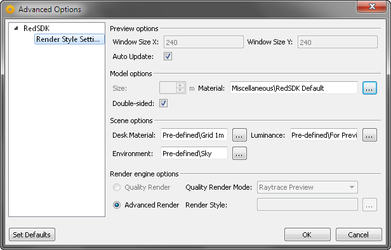 The toolbar on the Left side of the editor allows you to specify the elements of the preview.

You can navigate within the preview window using the center mouse button.