Favorites
The Favorites tab of the Library palette is where you can store symbols and parts you use often.
You can place an entire folder in Favorites. To do this, click the folder, then click Add to Favorites.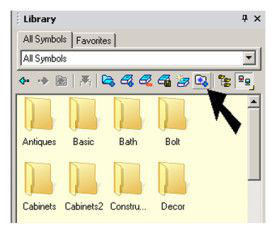 If there is no folder currently in Favorites, the folder will be placed in the main folder.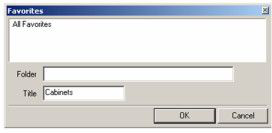 Open the Favorites tab, and the folder is listed.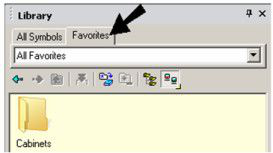 You can also add individual symbols or parts to Favorites. Return to All Symbols and locate the symbols you want to add. Another way to add a symbol is to right-click on it and select Add to Favorites.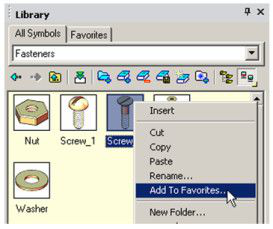 You can choose to add the symbol to the main folder, or to an existing folder within Favorites. In this example, the symbol will be placed in the main folder.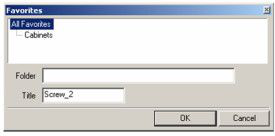 Now Favorites contains the single symbol and the folder.
If you want to save the Favorites as a library, click Save Favorites as New Library.