Paper Space Properties
The Page Setup page contains options for the printer, printer paper, worksheet selection, paper size, paper orientation, and printing origin. These settings are saved with the drawing.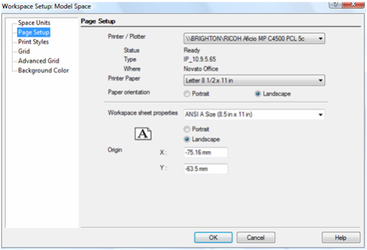 The various Paper Spaces can be used for different print setups. For example, you can have one setup for shop drawings on D size paper, and another with renderings on A size paper. The Print Styles page enables you to select a print style.