Spiral Stair
Default UI Menu: Architecture/Spiral Stair
Ribbon UI Menu:
Creates a spiral staircase.
Activate Spiral Stair and open the Properties to the Stair page. This example will be Clockwise. The remaining parameters control the vertical and horizontal dimensions of each stair.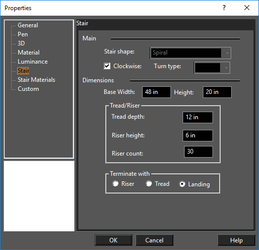 Note: Other stair properties, such as tread and riser thickness, nosing length, and materials can be set using the Style Manager. Once you have styles defined, you can set a stair's style in the General page of the Properties.
The next three clicks define the plan dimensions of the stairs. The first sets the center, the second sets the interior radius, and the third sets the exterior radius. These values can also be set in the Inspector Bar.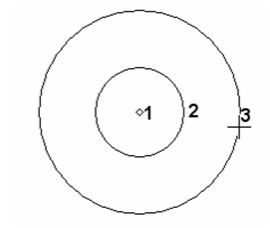 The space between the interior and exterior radius is the width of the stairs. If this value is different than the Base Width set in the Properties, then Base Width will be overridden. However, you can always change this value later in the Properties.
Next, set the angle from the circle center, where the first stair will be.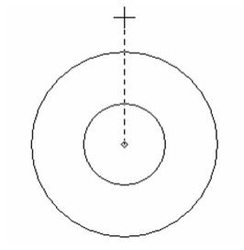 The spiral staircase is created.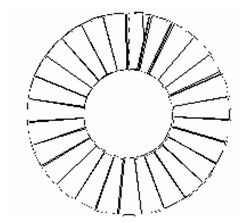 This is the clockwise spiral staircase in Isometric view. The height of the staircase is the Riser Count times Riser Height, both of which can be adjusted in the Properties.