Default UI Menu: Modify/Modify 3D Objects/Create Solid/From Face(s)
Ribbon UI Menu:

This tool works with ACIS objects only. It does not work with TC Surfaces. Enables you to convert one or more surfaces / faces into a solid. The faces must be contiguous, but they do not need to share boundaries over the entire boundary length.
Start with one or more solids. This example uses a 6-sided polygon extruded (using Simple Extrude) into a solid.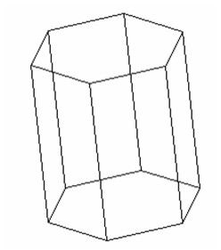 Activate Facet Edit and select one or more faces.Use Shift to select multiple faces.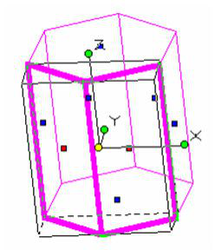 Activate the Solid from Face(s) function, and the selected faces are now facets of a solid. Faces are added as needed to complete the solid.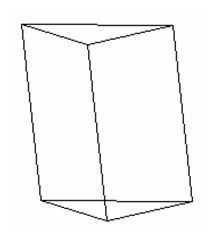 You do not have to start with a solid; this function also works with objects that are already surfaces.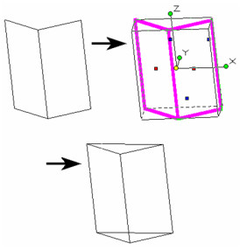 You will be prompted as to whether you wish to retain the original object.