(Available in Pro Platinum)
Default UI Menu: Addons/SDK Samples/Insert/Weld Symbol
Ribbon UI Menu:
Use the Weld Symbol window to enter the symbol parameters.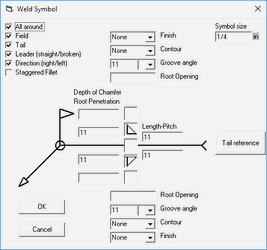 Click OK when finished, and locate the symbol in your drawing.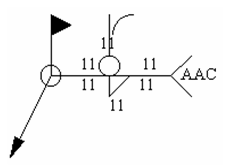 To edit a weld symbol, open its Properties window . Open the Other page, click Weld Symbol, and click Go To Page. This opens the original design window, in which you can change any symbol parameters.