Default UI Menu: Tools/Underlay Manager
Ribbon UI Menu:

Open the Underlay Manager.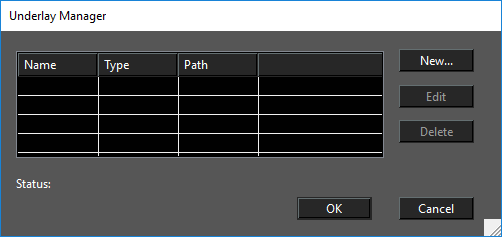 It contains a list of underlay styles currently defined for the drawing.
Click the New button to create a new Underlay Style. The Underlay dialog opens.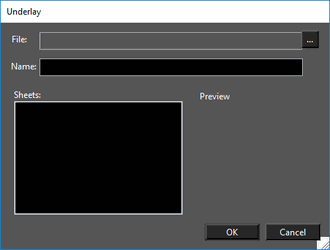 ​ 2. Click Browse button to display File Open dialog and choose a pdf file.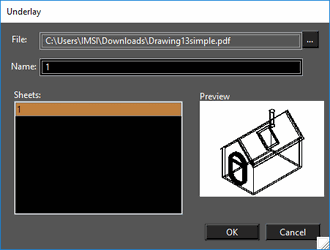 Now you can see the list of pages of the selected PDF document and a preview picture for the selected page. By default the page name is used as the Name of the Underlay style but you can change it.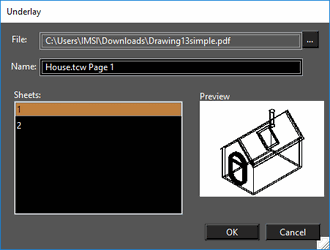 Click OK to close the Underlay dialog. Now you will see the new Underlay Style is added to the Styles List.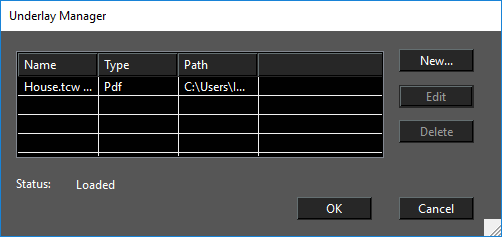 ​ 5. Click OK to close Underlay Manager dialog