Themes
Themes
Tab:

NOTE: This tab only appears if Panes are displayed. You can set this in Options / Options, in the View tab. The other tab is for the Info Box .
Provides options for modifying the User Interface display.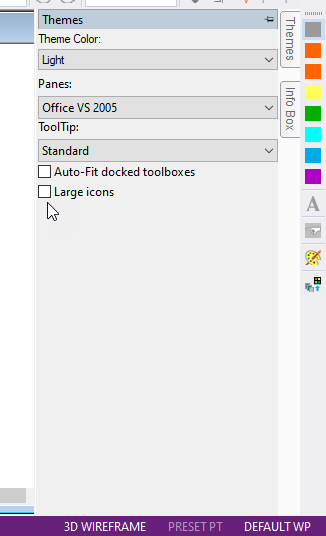 Theme Color:
We can switch between different UI themes in DesignCAD. Below are the visual representation of how 3 theme types show the difference.
Dark Theme: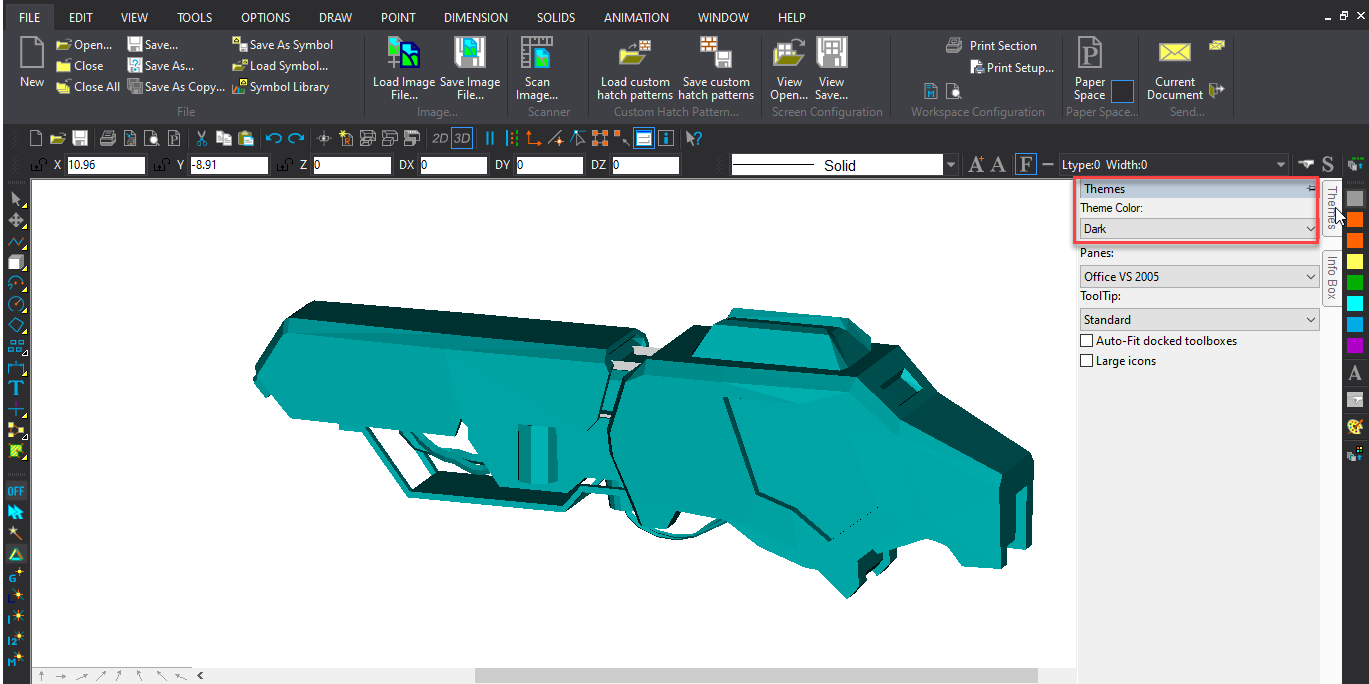 Medium Theme: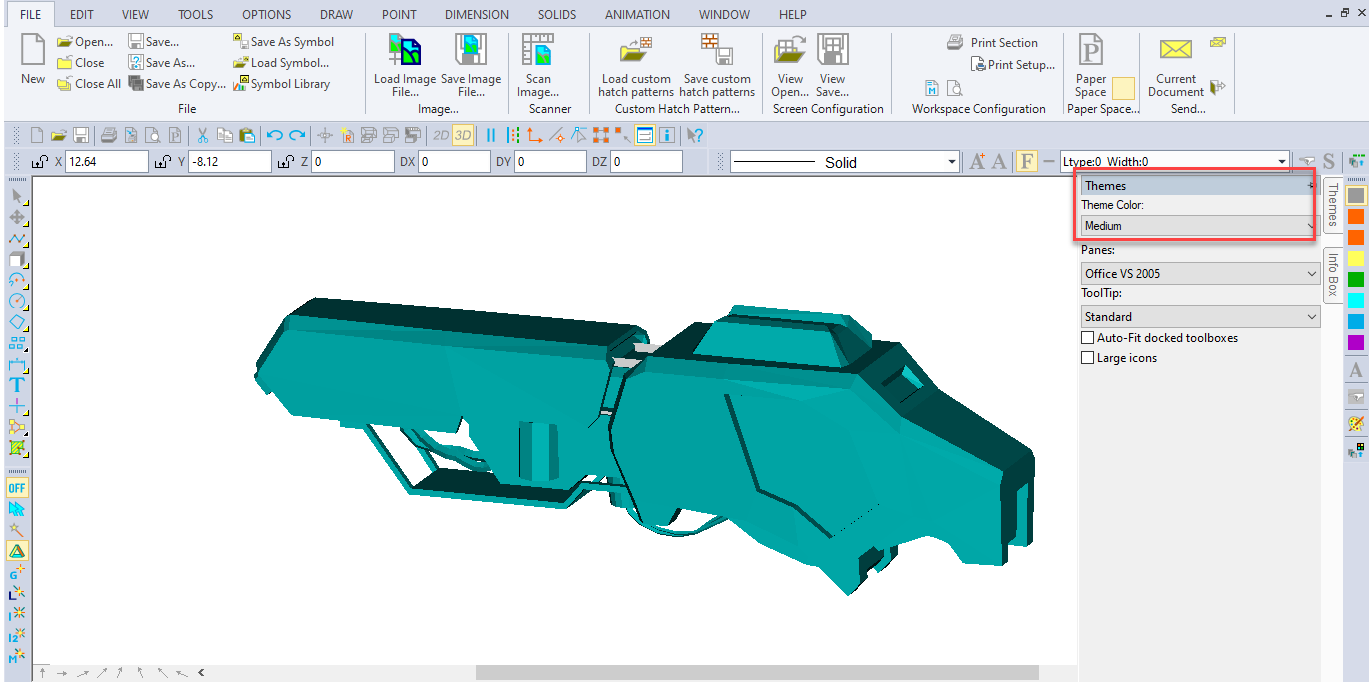 Light Theme: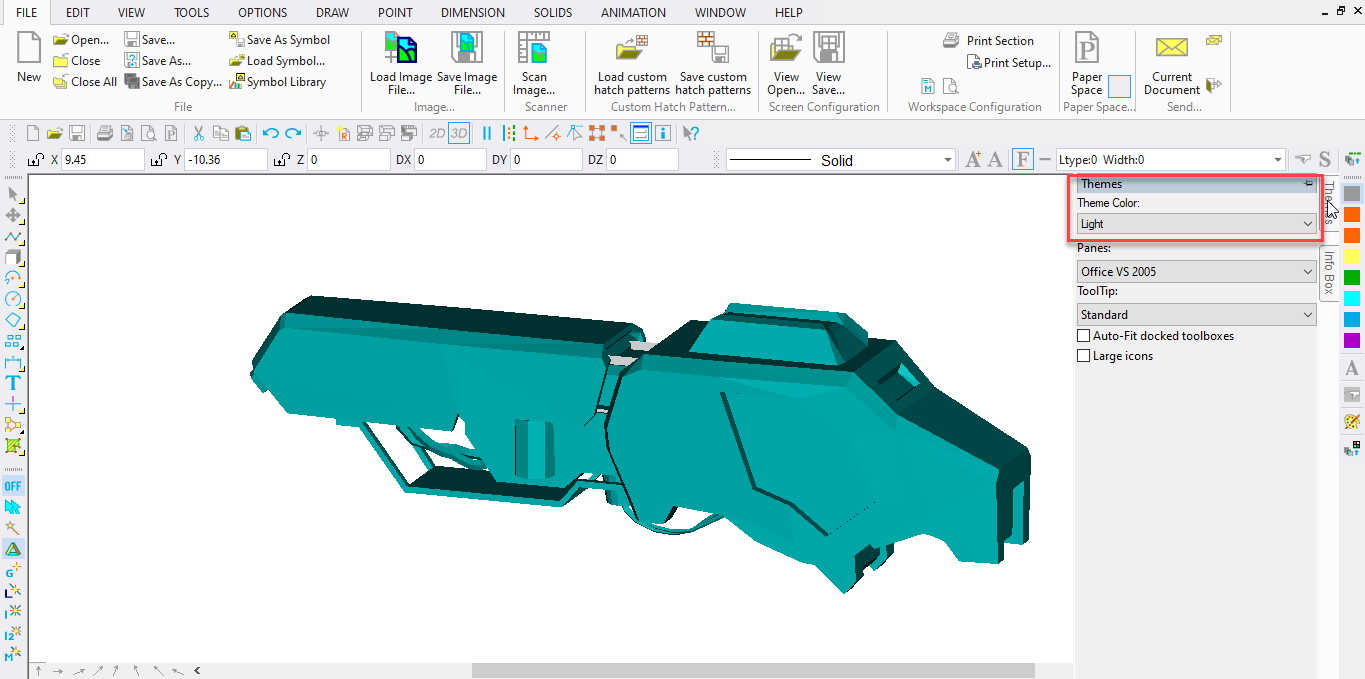 Select how you want to display Toolbars, Panes, and Tool tips.
If Auto docked toolboxes are checked, toolboxes will resize when the DesignCAD window is resized.
NOTE: To keep the Themes tab open, click the thumbtack icon. When the thumbtack is vertical, Themes will remain displayed. Otherwise, it will disappear until re-opened.