Duplicate to Layer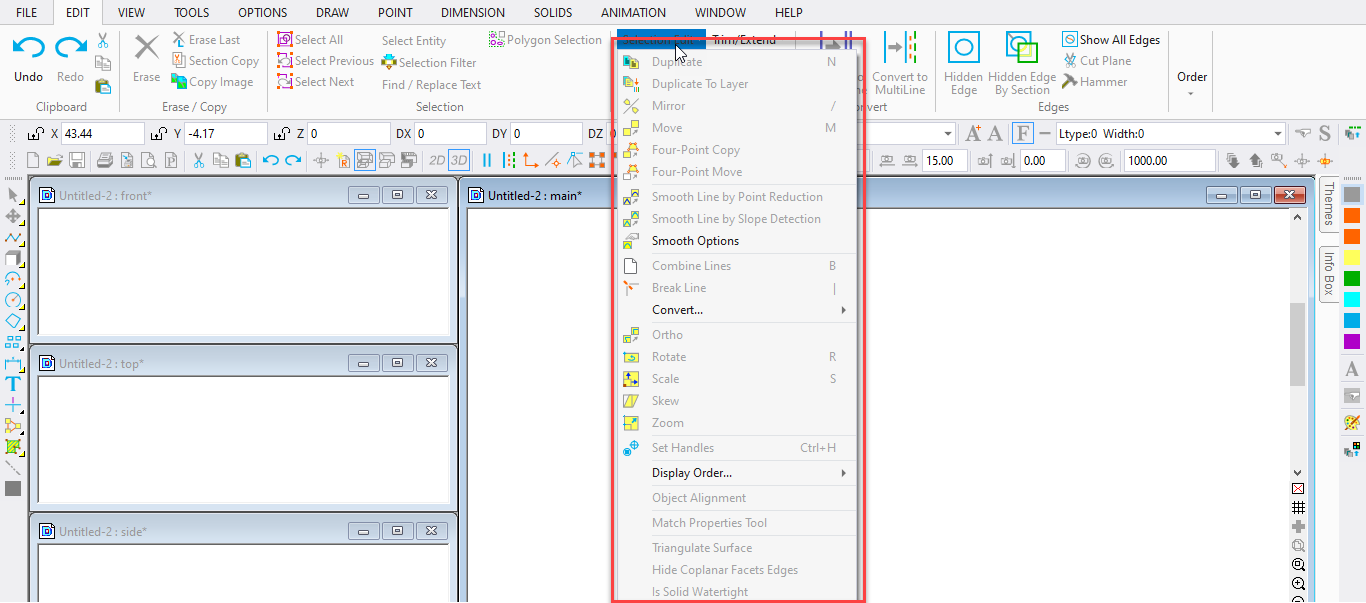 Copies selected entities to a different layer.
Select the entities you want to copy, and choose the Duplicate to Layer command. Enter the layer to which the entities copied, and click OK.
Mirror
Menu: Edit / Selection Edit / Mirror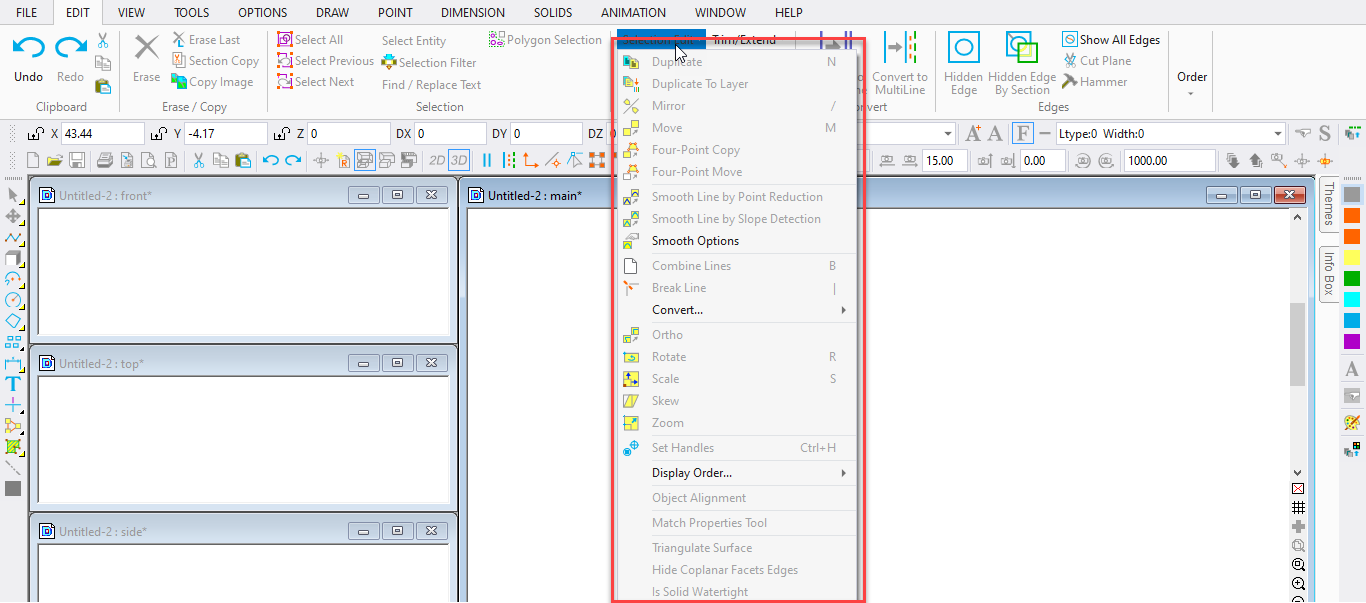 Shortcut Key:
Toolbox Icon:

Point 1: Location of mirrored object
The Mirror window contains the following options: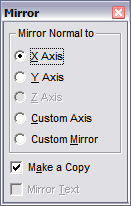 Mirror Normal to: Selecting an axis places a mirror which faces in the direction of the axis. That is, the mirror lies on the axis and is perpendicular to it.
X-Axis:

Y-Axis: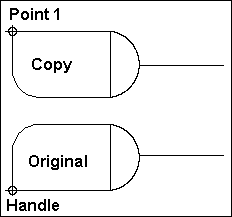 Z-Axis:

Custom Axis: Specifies a 3D line perpendicular to the face of the mirror. You can use the option to create custom mirror effects, such as producing a mirror image facing at an angle 90 degrees away from the original.
!!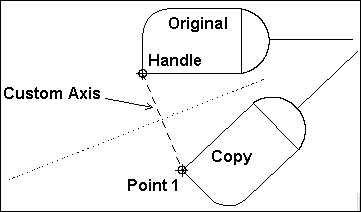 Custom Mirror: Uses a mirror defined by two points. Set a point for the location of the mirror image.The mirror image will be located at that point, and mirrored according to the option selected. If Custom Axis is selected, the mirror will be normal (perpendicular) to the line between the selection handle and the point that was set.