Using an Image Hatch
To use an image, click the image icon on the Hatch window.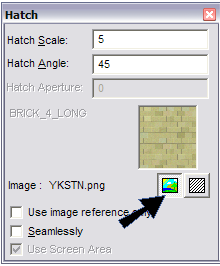 To select the image file to use, click the thumbnail. Then browse to the image file.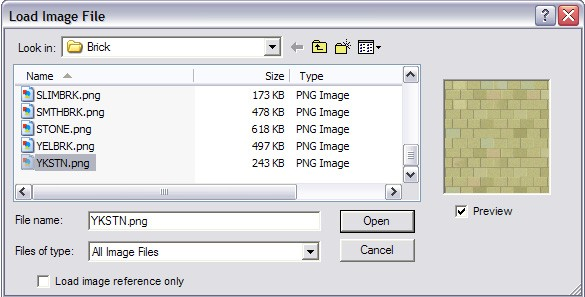 Load image reference only: The hatch image is always accessed from an external fill.
Seamlessly: Continuously flips the tiled image so that it appears to be one solid pattern of fill, rather than having obvious breaks at the edges. This is important when the selected fill image is not already created as a seamless tileable pattern.
Click points to define the hatch boundary. This works similarly to the Line command.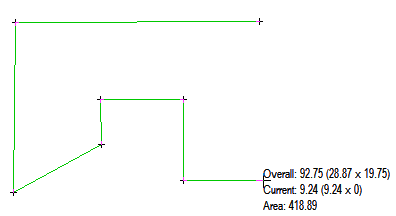 When you double-click or press Enter to complete the boundary definition, the area is filled. The boundary does not have to be closed; DesignCAD will close it with the shortest segment.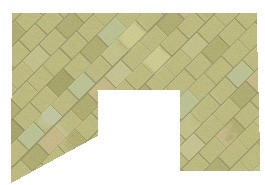 Hatch patterns can be modified in the Info Box.