Project
View a list of what was used in your project, preview the project, check it for errors, and add, save, or remove page guides.
Icon Descriptions:
a) Preview – View your project as a calendar, card, or as a print-quality page.
b) Spelling –Check all text spelling in the project and displays a list of errors if it finds any.
c) Insert – Add page guides at specific ruler positions on your page.
d) Remove – Clear all page guides from the current project.
e) Save – Save the currently set page guides to a template that can be added later.
f) Template – Add previously saved page guides to the current project.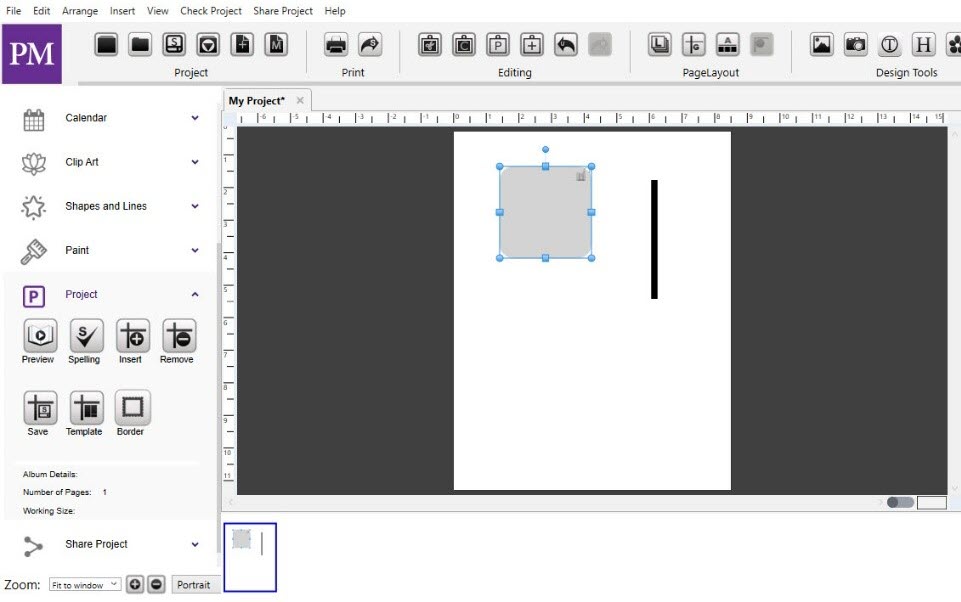 Fig 10.19: Project