Create from Template
         1.     Create a project from a pre‐designed layout.

​ 2. Select a project type on the left.
​ 3. Next, select a desired template in the preview area then click Finish. Fig 10.2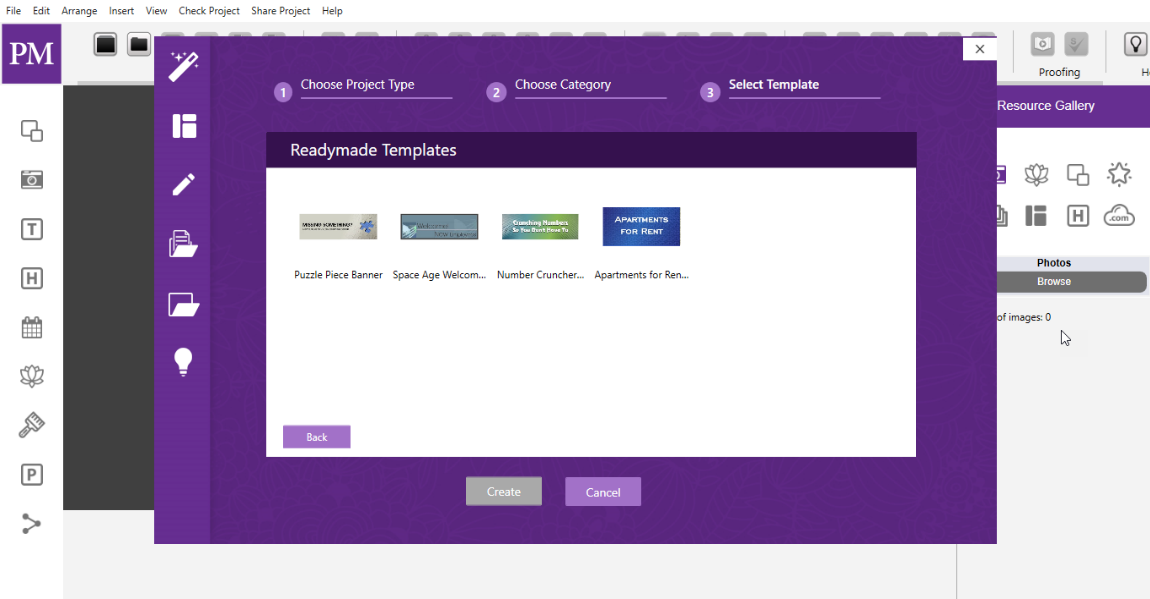 Fig 10.2: Create from Template
Tabs at the top sort project types:
· All Categories: All projects, organized by category and subcategory
· Print at Home: All projects, grouped by type
· Print Professionally: Projects that can be printed professionally
· Matching Sets: Projects with coordinating design themes
· Search for a project by typing keywords into the Search field below the project type.
· Drag the Preview Size slider at the bottom to display a larger preview.
· You may need to scroll down to see all of the choices available.
Click on the plus symbol or arrow next to a type to display subcategories