Address Book and Mail Merge
To use the Address Book and Mail Merge feature in PrintMaster 2022 you can create a contact list from scratch or import an existing contact list in .csv file format.
To create an Address Book from scratch, follow these steps.
Select the project type you wish to personalize with names or addresses

In the left- hand Design Tools navigation select Text

From the Text tools option select Address

You should now see the Address Book. Select Add to create a New Contact

Fill out the New Contact details and select Save.

To create another contact select Add again.

To change a contact select Edit, to delete a contact select Delete.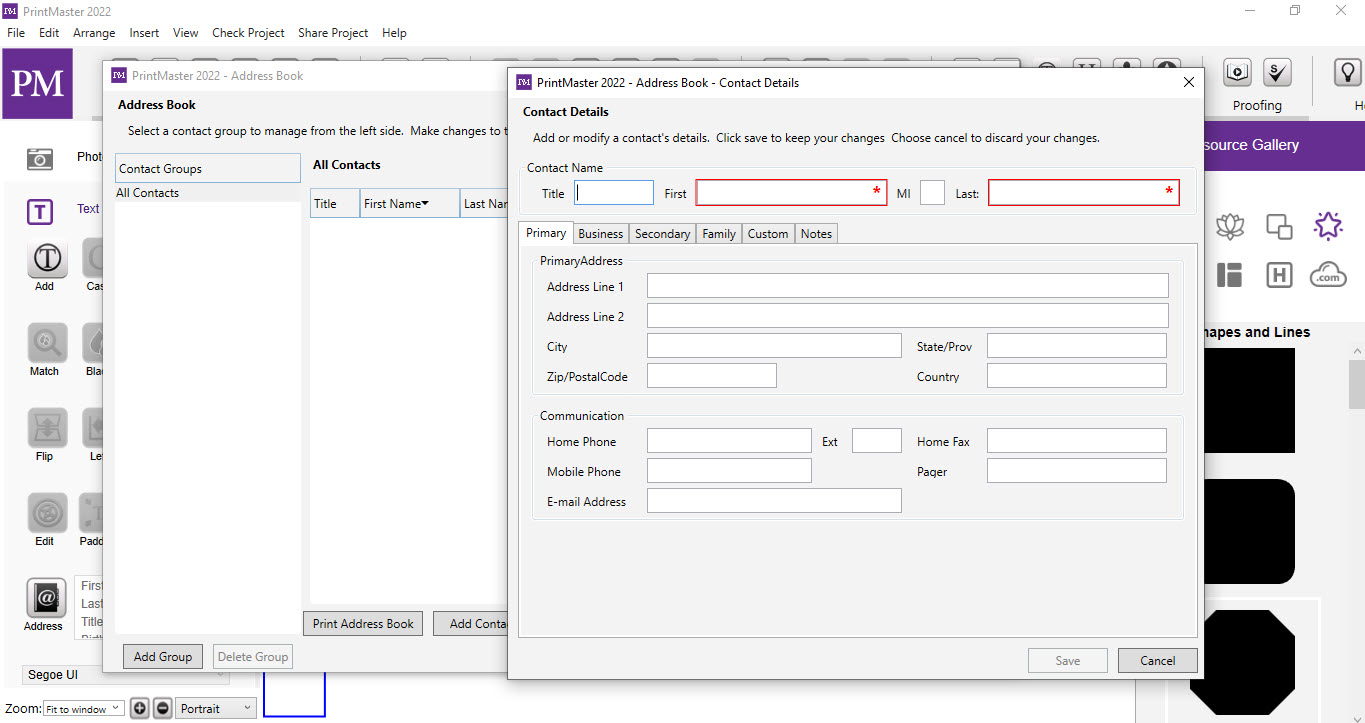 Fig 10.12: Address Book and Mail Merge