Photo Layouts
Layouts are used as a guideline for a quick photo and text placement.

Click on the Layout icon in the Resource Gallery (right side).

Double-click or drag and drop one of the available layouts to apply it to the page.
Note: Choosing a layout with fewer photos than the current page, will remove photos from the page. Fig 10.7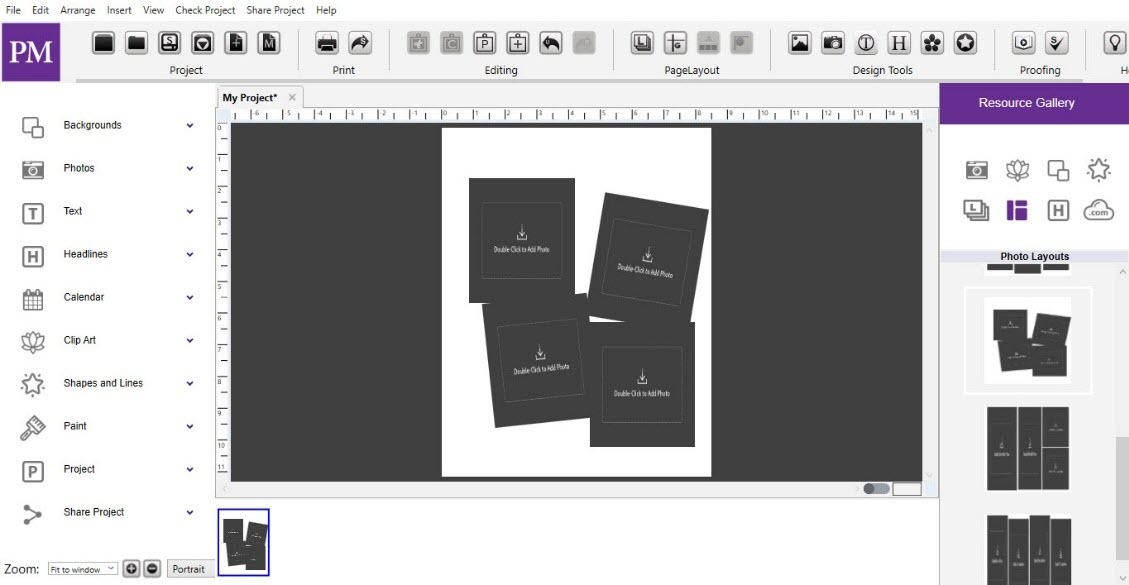 Fig 10.7: Photo Layouts
You can save created layouts for later use by going to the File menu > Save Photo Layout.