Export
After choosing Export, the Photo Export Wizard will appear.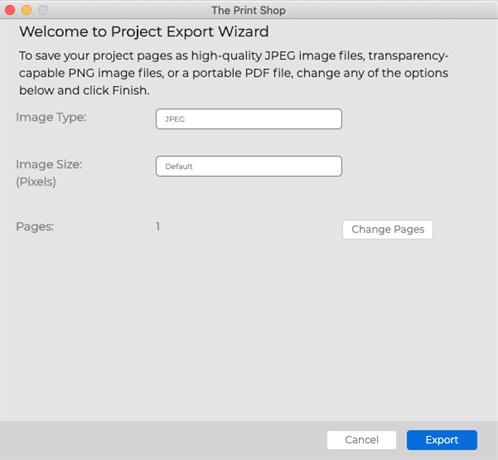 Choose a file type from the Image Type drop-down list.
JPEG files will tend to have smaller file sizes.
PNG files have the advantage of preserving transparency.
The PDF format is an ideal choice for saving all of the pages together in a single document.
Click on any button to customize the export settings (described below).
Check your selected settings. Click Finish to confirm your choices. The Print Shop for Macintosh will begin saving each page as an image to the folder you specified.
When the export process has completed, browse to the folder containing the newly created images. The filenames will have the following format:
-.jpg (i.e. Our Family Vacation-003.jpg)