Adding Shapes
To add a shape to the page canvas, click on the Shapes and Lines section of the Ribbon Tabs and click the Add Shape icon, choose Insert > Add Shape or Line from the menu, or click on the Add Shape or Line icon on the toolbar.
Select your desired shape.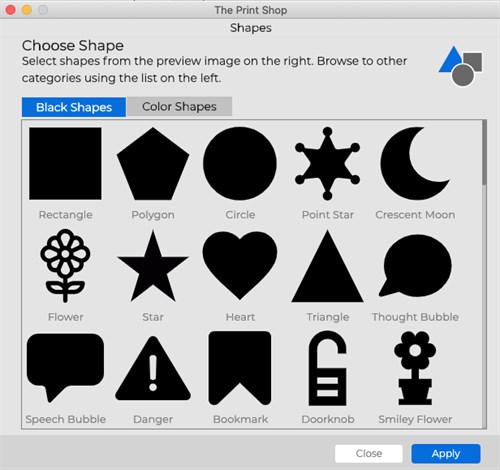 Once you create the shape you like, click Ok.
Name your new shape.