Take a Lesson
Your students have two options the first time they select Take a Lesson from the Home screen. They can either take the diagnostic quiz to assess their typing ability or skip the test and begin with the first lesson in the curriculum.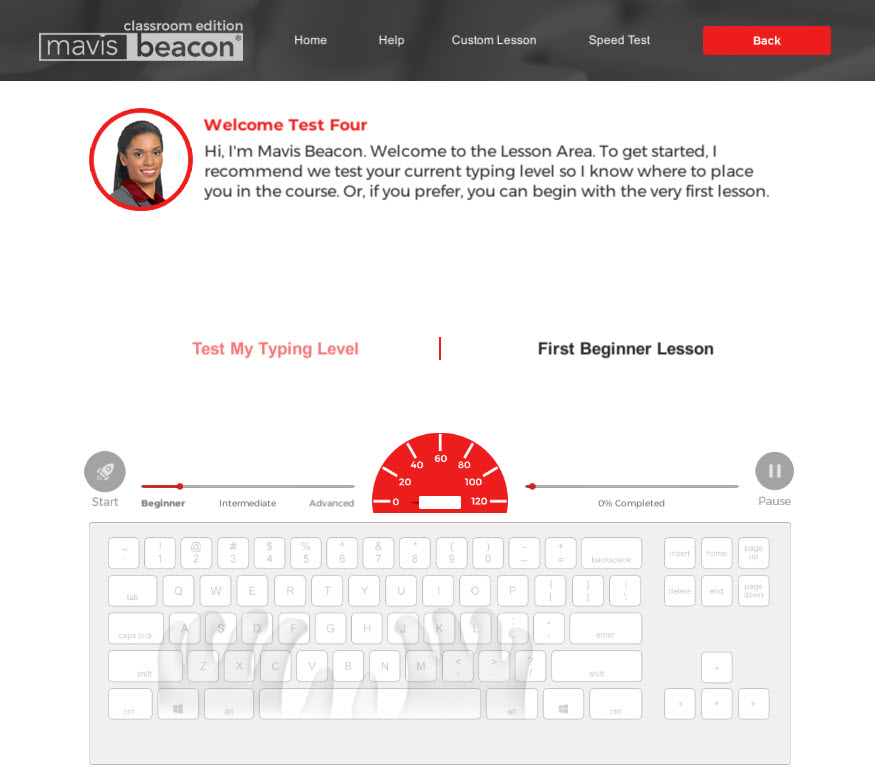 Your students can first click Test My Typing Level and then Start, or just click Start twice, from Lesson Area screen, to take the diagnostic quiz and find out at which level Mavis Beacon thinks they should start the program. They should begin the test by typing the words as they appear on the screen until a dialog box appears informing them that Mavis Beacon has determined their typing level. Once they have completed the test, they can begin their first lesson.
If you'd like all your students to start with the first lesson in the program, then you can ask them to click First Beginner Lesson to bypass the typing test. They immediately enter the Lesson Area at the Beginner level.
NOTE: If you choose to have your students start their lessons at Beginner level, they will not have another opportunity to take the diagnostic quiz.