Students Area Reports
Mavis Beacon Teaches Typing Classroom Edition tracks your students' progress as they move through the program. Detailed information about their skill development and typing progress is available to them on the Reports screen in the Student's Area.
To visit this screen, your students can click Reports on the welcome screen. A summary of their progress in the program and as typists displays.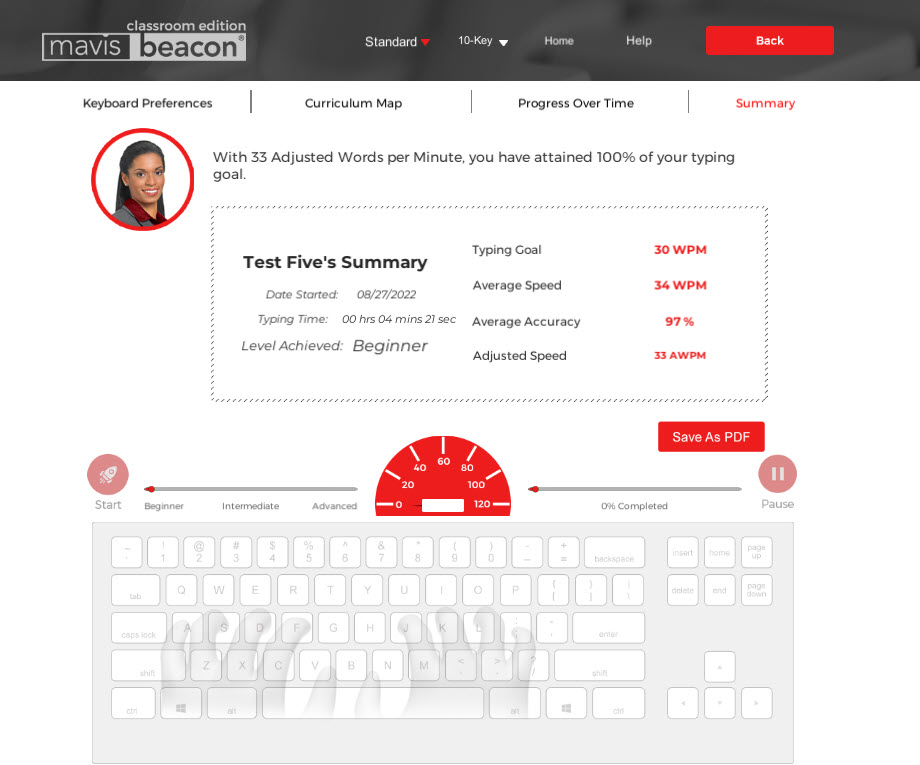 They can also view three other types of reports, including Keyboard Proficiencies, Curriculum Map, and Progress Over Time, by clicking the corresponding buttons across the top of the Reports screen. From these report screens, clicking Summary returns students to the Summary report. See the following sections for specific information about the four types of Student's Area reports.
Additionally, your students may click Back from any of the Reports screens to return to the previous screen, or Help if they'd like to view the Finger Positioning Guide screen.
You can view and print class and student progress reports from the Teacher's Area. These reports are more thorough and, consequently, the functionality differs slightly. In particular, students can view but are not able to print their reports or certificates. Please review the Teacher's Area Reports section for more information.