Class Management
Class Management is the first option on the Teacher's Area main menu. To access the Class Management screen, click Class Management. You can also click Class Management at the top of the Reports or Custom Lesson screens. On this screen, classes are added, deleted, and edited. You are also able to manage your students' progress in the program from this screen.
For teachers who are using the program for the first time, begin by adding information about your classes. You cannot add individual student profiles until after you have created class profiles.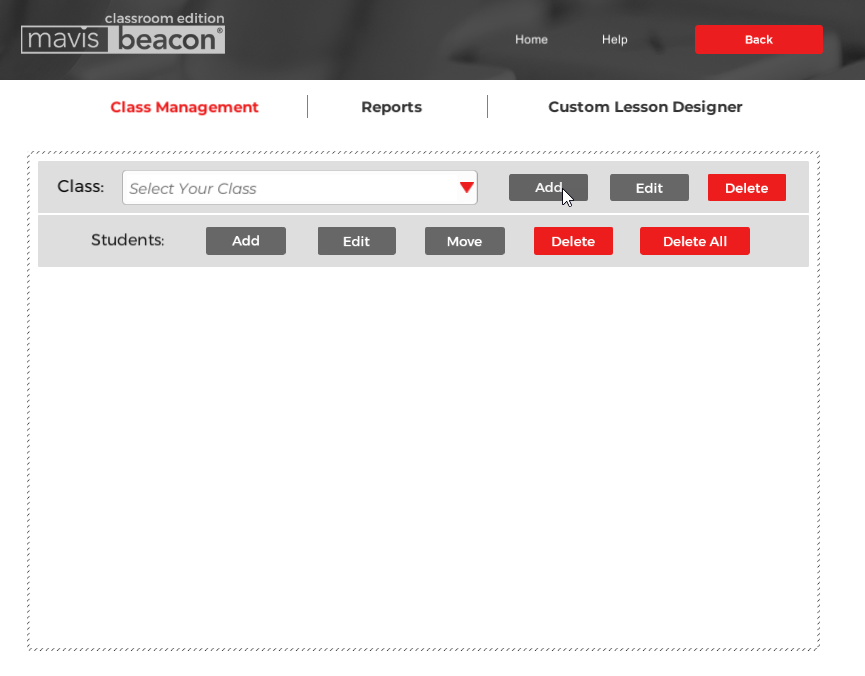 At any time, you may click Back or other Teacher's Area options located at the top of the Class Management screen to return to the previous screen or exit to a different screen in the Teacher's Area. You may also click Help if you'd like more information about how to use Mavis Beacon Teaches Typing Classroom Edition.