Dialog Box 1 - Lesson Information
The first dialog box of the New Lesson Wizard displays as soon as you click New.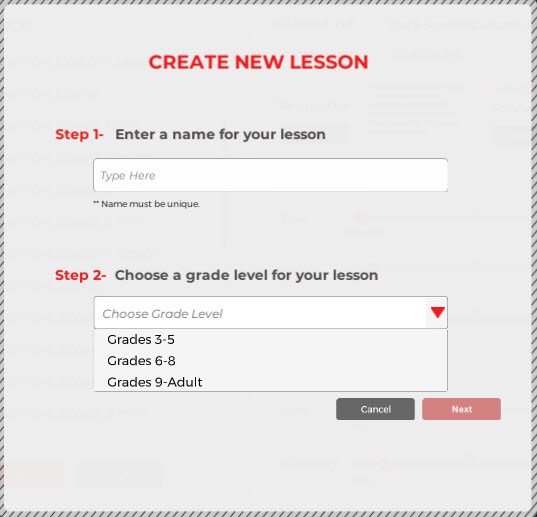 In Step 1, you're prompted to enter the name of your lesson. Click on the Type Here message in the text box with your pointer and begin typing the lesson name. When you're finished, move to the Step 2. You're grade level options are Grades 3-5, Grades 6-8, and Grades 9-Adult. Your selection determines which groups of students will see the lesson. To select a grade level, click the button next to the option.
Click Next to continue or Cancel to return to the Custom Lesson Designer screen without creating a new lesson.