Student Progress Reports
From the Reports screen, you can also track, analyze, and print individual student progress with four different types of individual student reports, including Summary, Keyboard Proficiencies, Curriculum Map, and Progress Over Time.
To view the progress of an individual student, select the student's class profile from the Name drop-down menu and click the student's row on the class list to highlight it. Highlighting a student's row from the class list activates the View Progress button. To proceed, click View Progress in the upper-right corner of the Reports area.
If you click View Progress without first highlighting a student's row, then you receive an Error message reminding you that you must first select a student.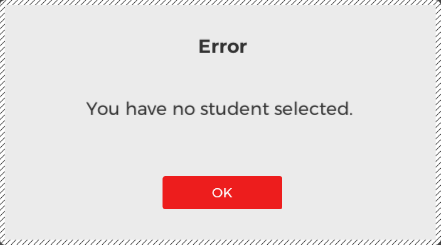 Once you have selected a class and student and clicked View Progress, the student's Summary report displays on the Reports screen.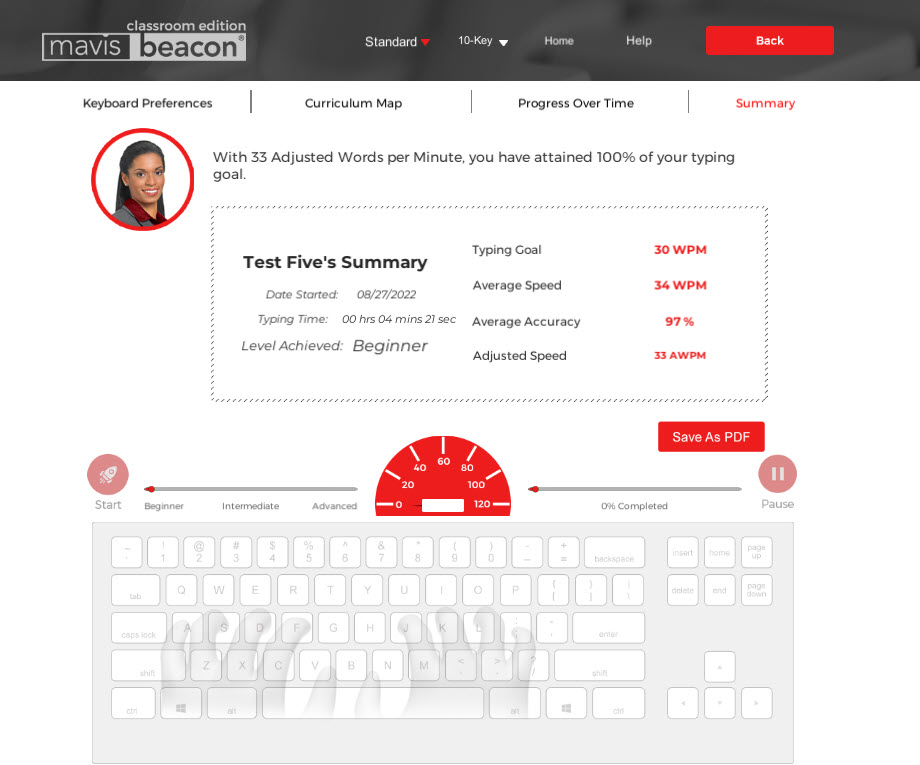 From this screen, you can navigate to the remaining three types of student progress reports—Keyboard Proficiencies, Curriculum Map, and Progress Over Time—by clicking the corresponding buttons at the top of the screen. See the following sections for specific information about the four types of student progress reports.
Students can also view their individual progress reports from the Student's Area. However, the features for these student progress reports are slightly different. Please review the Student's Area Reports section for more information about these reports.