Shadows
Shadows – Add a shadow to a photo to give it depth and make it stand out on the page
· Select a photo and click on the shadow icon to display the shadow dialog.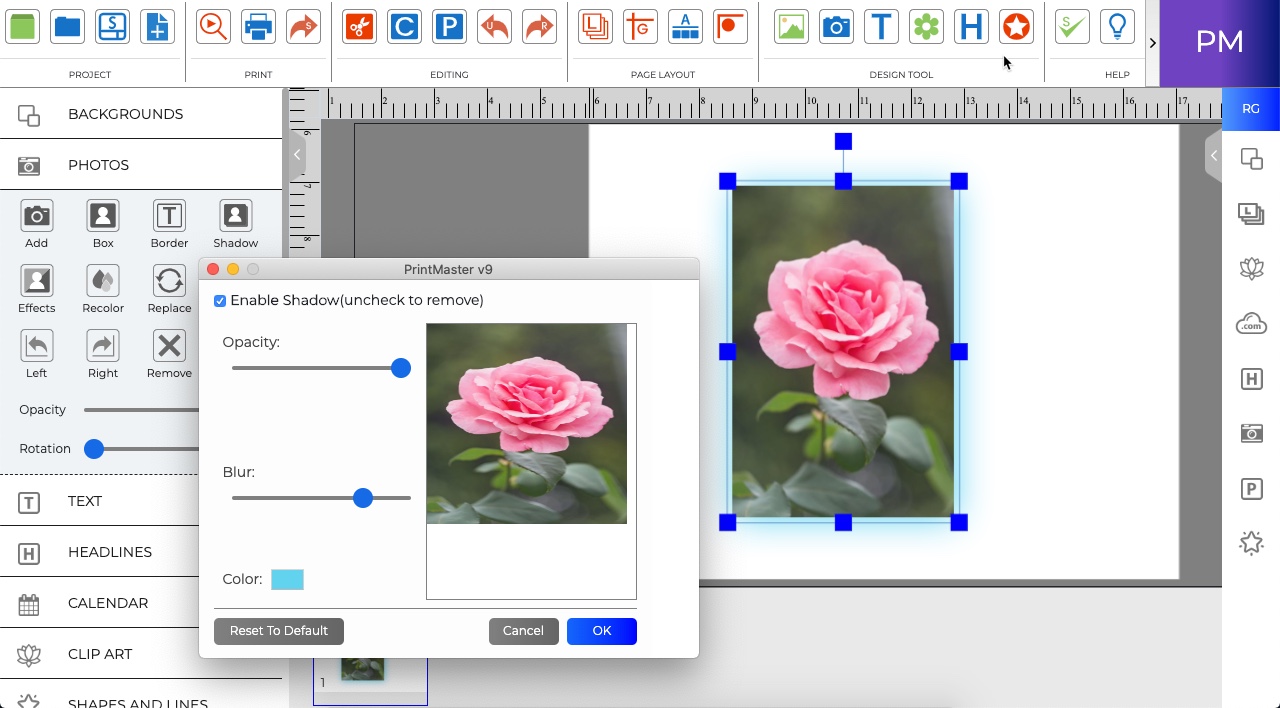 · Use the Opacity slider to affect how dark or light the shadow is.
· Use the Blur slider to increase or decrease the sharpness of the shadow's edge.
· Click Change to choose the shadow's color.
· Toggle the check boxes to apply the shadow settings to on selected image.
· Reset to Default will clear the current settings.
· Save as Default will save the current settings as the default.
· Click OK to apply the shadow to the selected photo.
Crop – Allows you to display a desired section of a photo.
With a photo selected, click on the Crop icon.

It will ask to save the photo when we will click on Crop icon. So first save it after give it location where you want to save it.

Now there will be two options here. Free Hand and without.

In Freehand crop we can crop an image with the help of dots

In simple crop we can crop an image in square shape

Reset button will help to get the original image which we cropped.

Crop: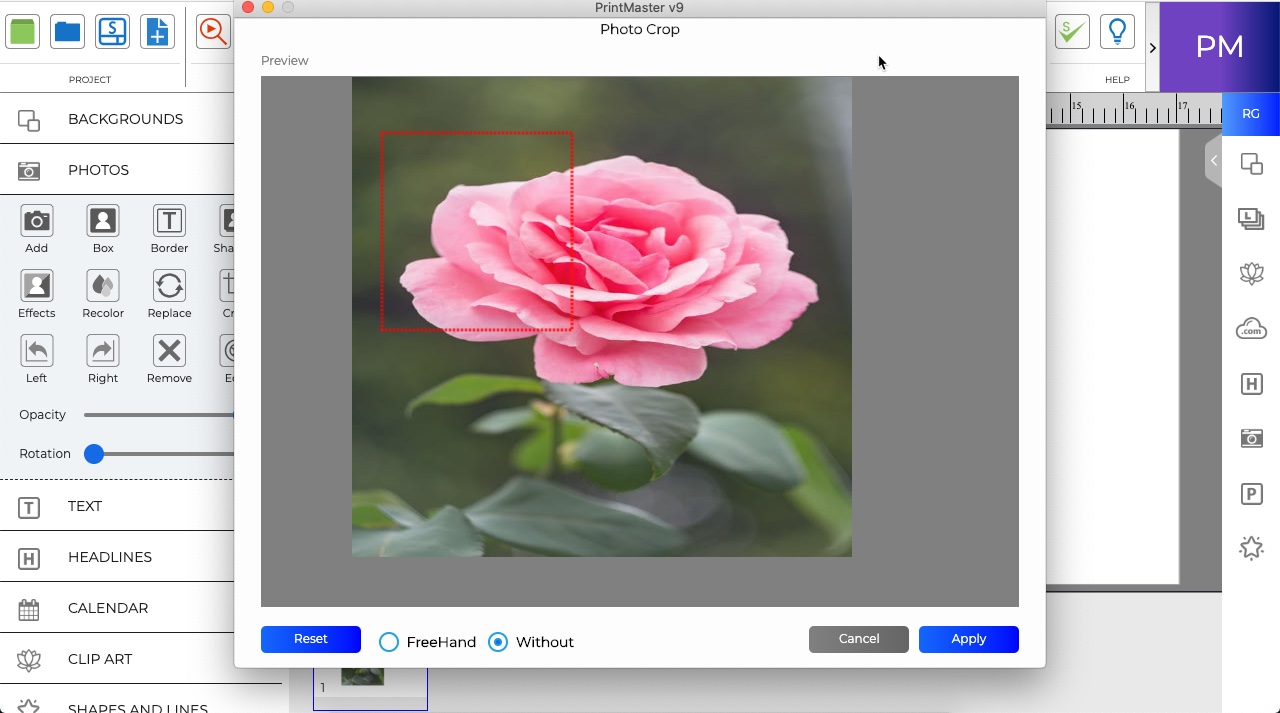 Freehand Crop: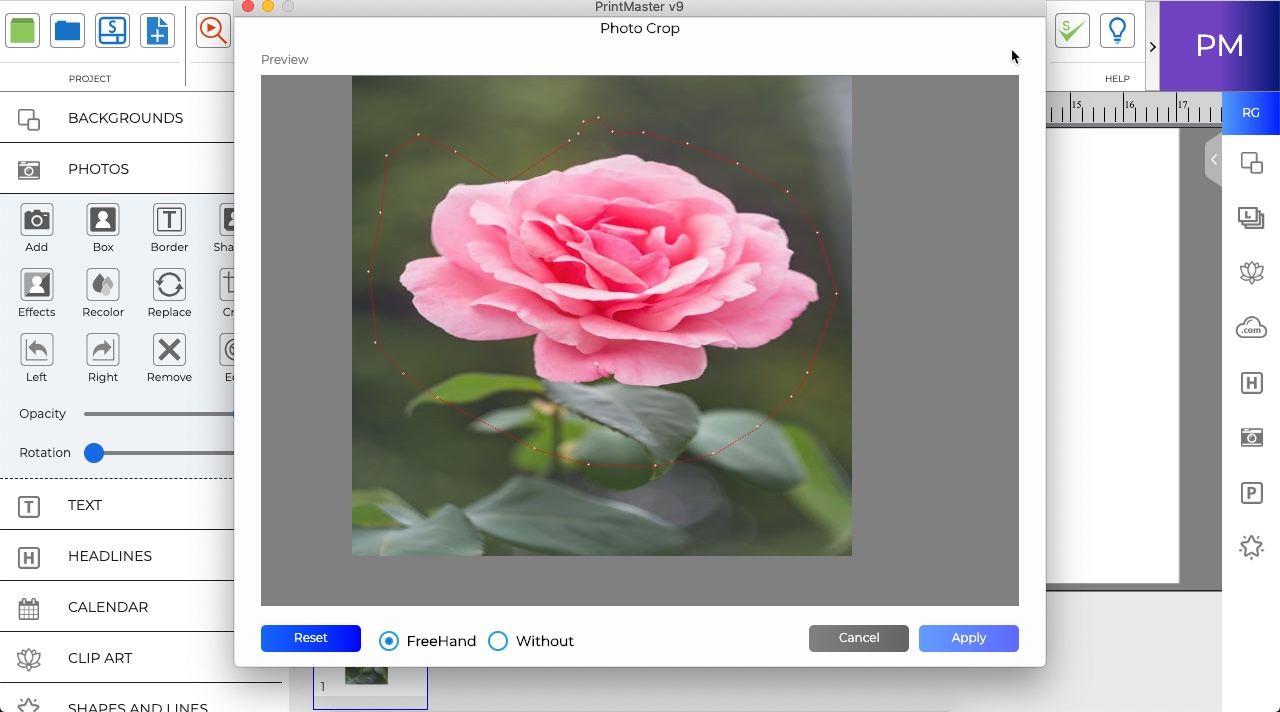 When you are satisfied with your crop area selection, click on the OK button.
· The grayed areas of the photo will not be shown on the page.
Related Topics