Options
Options – Select printer, copies, paper size, orientation, scaling, and image size
· Printer – Select a printer from the drop down of available printers.
· Presets – This feature help to choose a default printer
· Copies – Enter a number for the number of copies you wish to print.
· Black & White – This feature allows us to print a project in black & white instead of colored print
· Pages – Include all or selected pages to print.
· Paper Size – Select a paper size and type you wish to print on from the drop down.
· Orientation – Select a landscape or portrait option.
· Scale – Scale the image down to fit or print at actual size that may crop slightly.
For MAC: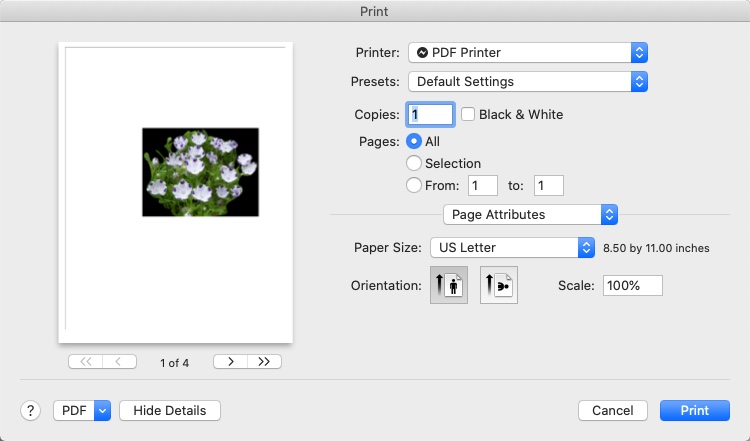 Page Attributes – This drop-down menu provides variety of new feature like Media and Quality, Layout, Paper Handling, Cover page and Watermark.
For Windows: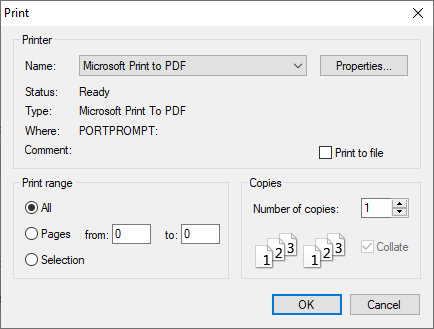 Related Topics**