Summary
To see an overview of your progress through the program, visit the Summary screen. This screen displays your current typing progress based on recent quiz results. This report contains the following information:
your user name
the date your lessons began
the total time you have spent using the program
your current typing level
your Typing Goal
your Average Speed
your Average Accuracy
your Adjusted Speed (this is your typing speed after it is adjusted for errors; it's measured in Adjusted Words per Minute, or AWPM).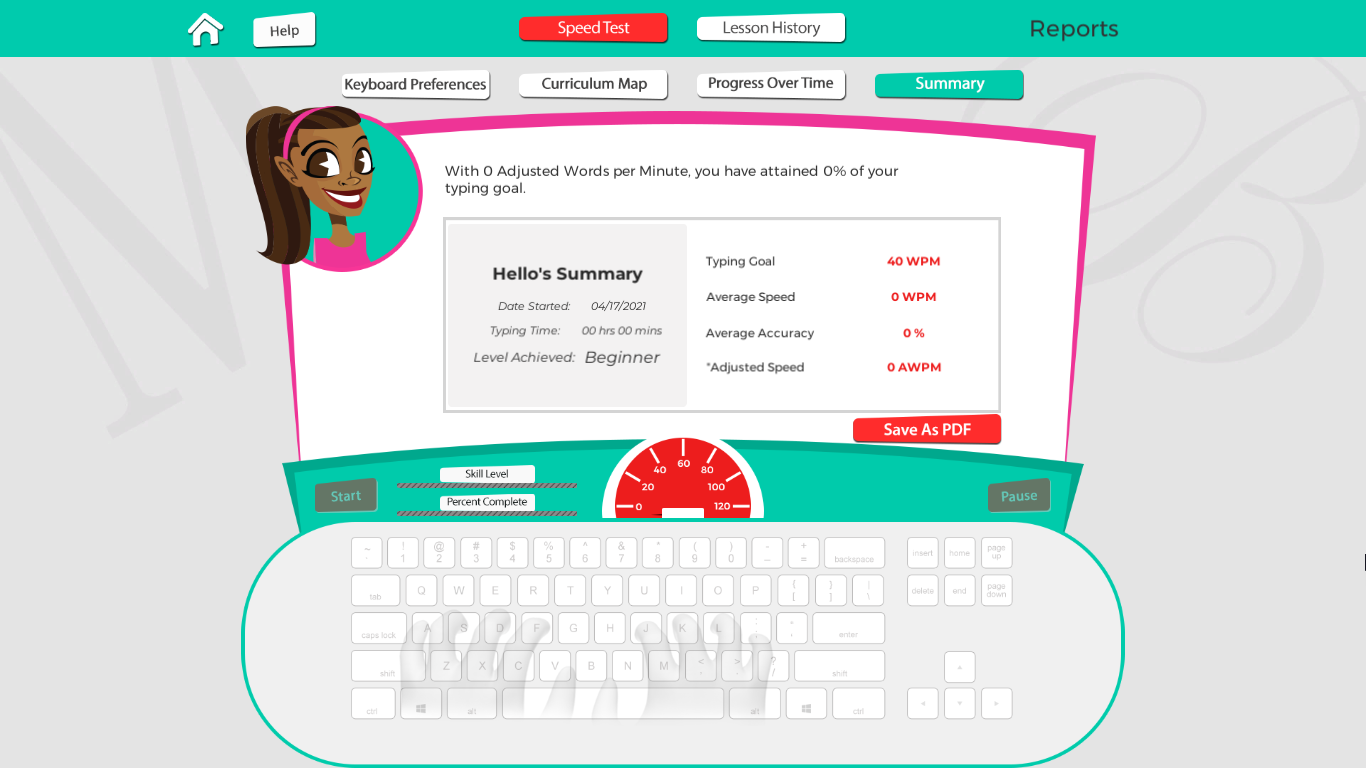 From the Summary screen, click the Print button to print a report that includes detailed information about your performance throughout the program.