Wall

Menu: Solids / Wall Shortcut Key: [
Toolbox Icon:

Draws a vertical wall of a specific thickness. It is useful when placing walls in a building model.
Point 1: First corner of wall Point 2: Opposite corner of wall Specify the wall thickness.

All you need do is draw a 2D box; the thickness you enter is automatically applied in the third direction. Set a point for the first corner of the wall. As you move the cursor, a rubber-band box shows how the wall will be drawn. Set a second point for the opposite corner of the wall face.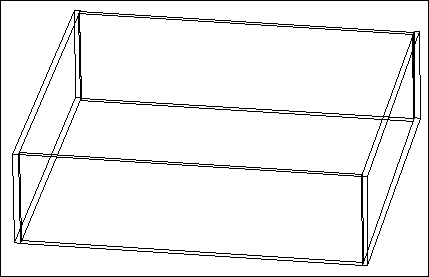 Once the first wall is set, adjacent walls are easily added.