Creating a New Material
Before adding a new material, be aware that the new material will be based on the currently active material. (You can select Default material for a "plain" material.)
NOTE: The materials in the original material list cannot be edited or deleted. Only materials you create can be edited or deleted.
Click the Add button on the Material Options window.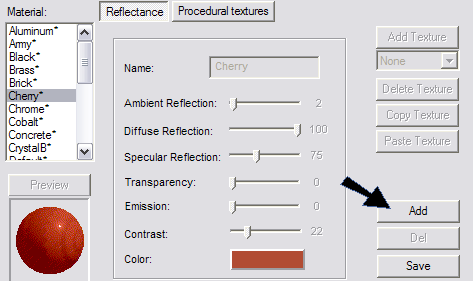 You can also click the New Material icon on the Material Toolbox.
This opens the New Material window. The name is based on the name of the current material, but you can change it.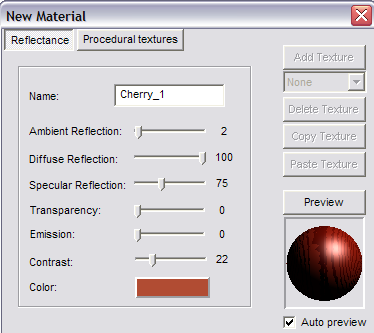 For the options on this window, When the material properties are defined, click OK. The new material will now appear on the Material Options, where it can be edited or deleted.