Predefined Hatch Patterns
Predefined Hatch Patterns
To use a predefined hatch, click the pattern icon on the Hatch window. The hatch name is listed to the left of the thumbnail preview.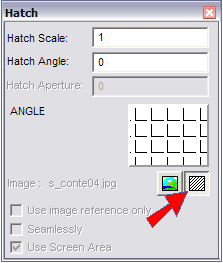 NOTE: *To define your own pattern, *
To increase the scale of the hatch preview thumbnail, press and hold the key while you click on the thumbnail. Pressing Ctrl decreases the scale.
Click the pattern thumbnail to choose a hatch pattern or image.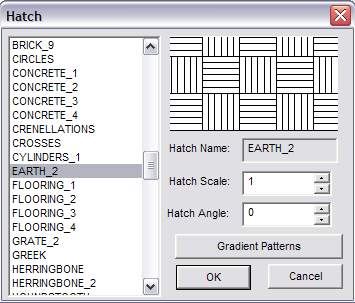 Click points to define the hatch boundary. This works similarly to the Line command.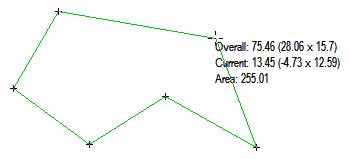 When you double-click or press Enter to complete the boundary definition, the area is filled. The boundary does not have to be closed; DesignCAD will close it with the shortest segment.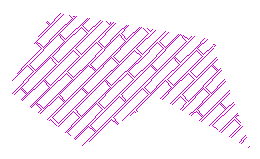 Hatch patterns can be modified in the Info Box.