Exploded View

(Available in Platinum, Professional, and Deluxe)

Default UI Menu: Format/Exploded View
Ribbon UI Menu:

This tool creates exploded view for a layout. User is able to pull apart the component along defined axes, X, Y and Z. In case of two axes, then the exploded view will be created along a plane, whereas, in case of 3 axes defined, the exploded view will be created in a 3D space. As a result, a block of the view is created in the blocks palette.
How to create exploded view:
Draw any 2D/3D object

Activate Exploded View

Select the Axes from IB, along which you want to explode the view.

Finish Selection.

Define explode size

Finish Exploded View

Create Block prompt appears, give a name to the block and press OK
The block of the exploded view is created in the Blocks Palette.
Local menu options:

Keep Original: Keeps the original object as it is in the drawing.
Create Block: Block of the result is created.
Axis X, Axis Y, Axis Z: Axis along which the view has to be exploded.
Arbitrary Axis: Sets an arbitrary axis by two points for explode.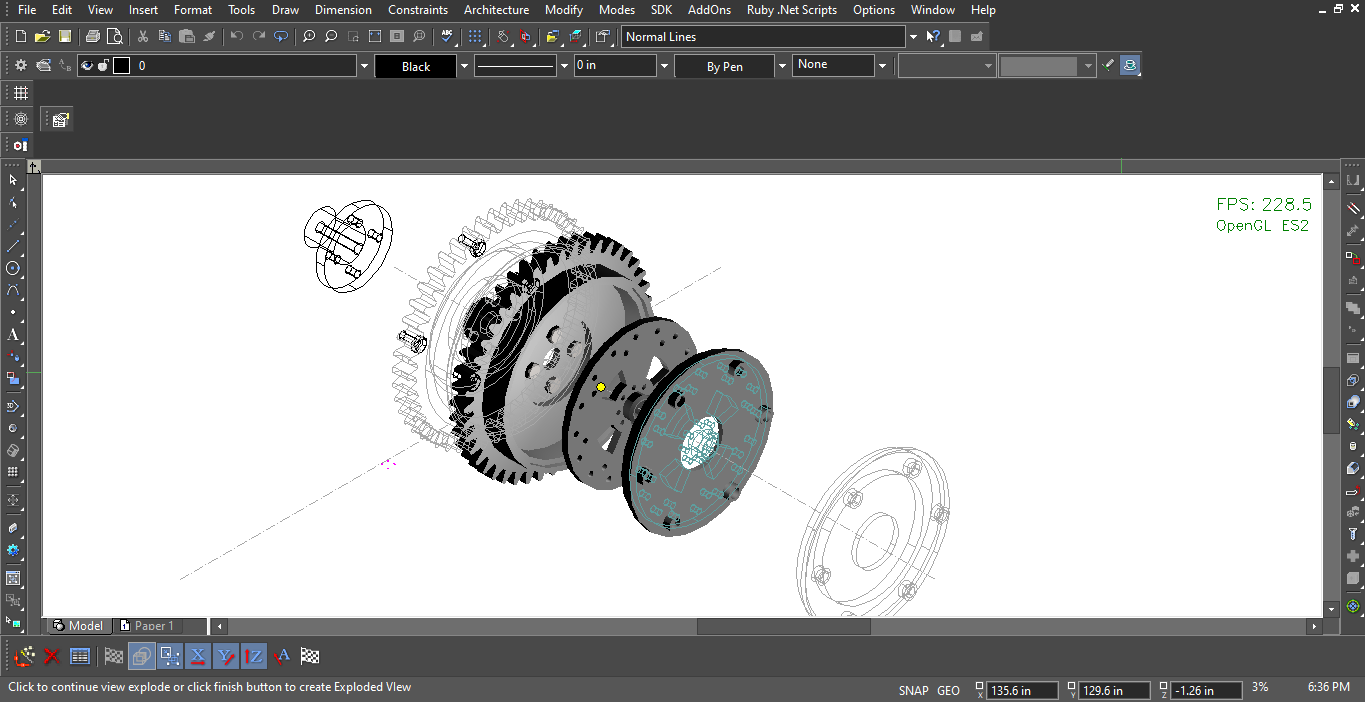 Exploded View is supported in Visualize Render. The exploded view can be rendered in Visualize Render mode.