Window
The Window Menu Bar provides access to commands that display tool palettes, non-modal dialog tools, and window management commands.

Tools
The Tools option will toggle on or off the tools palette. The Tools Menu is the main tool palette for the application as it contains selection, basic curve creation and modifications, annotations, and transformations.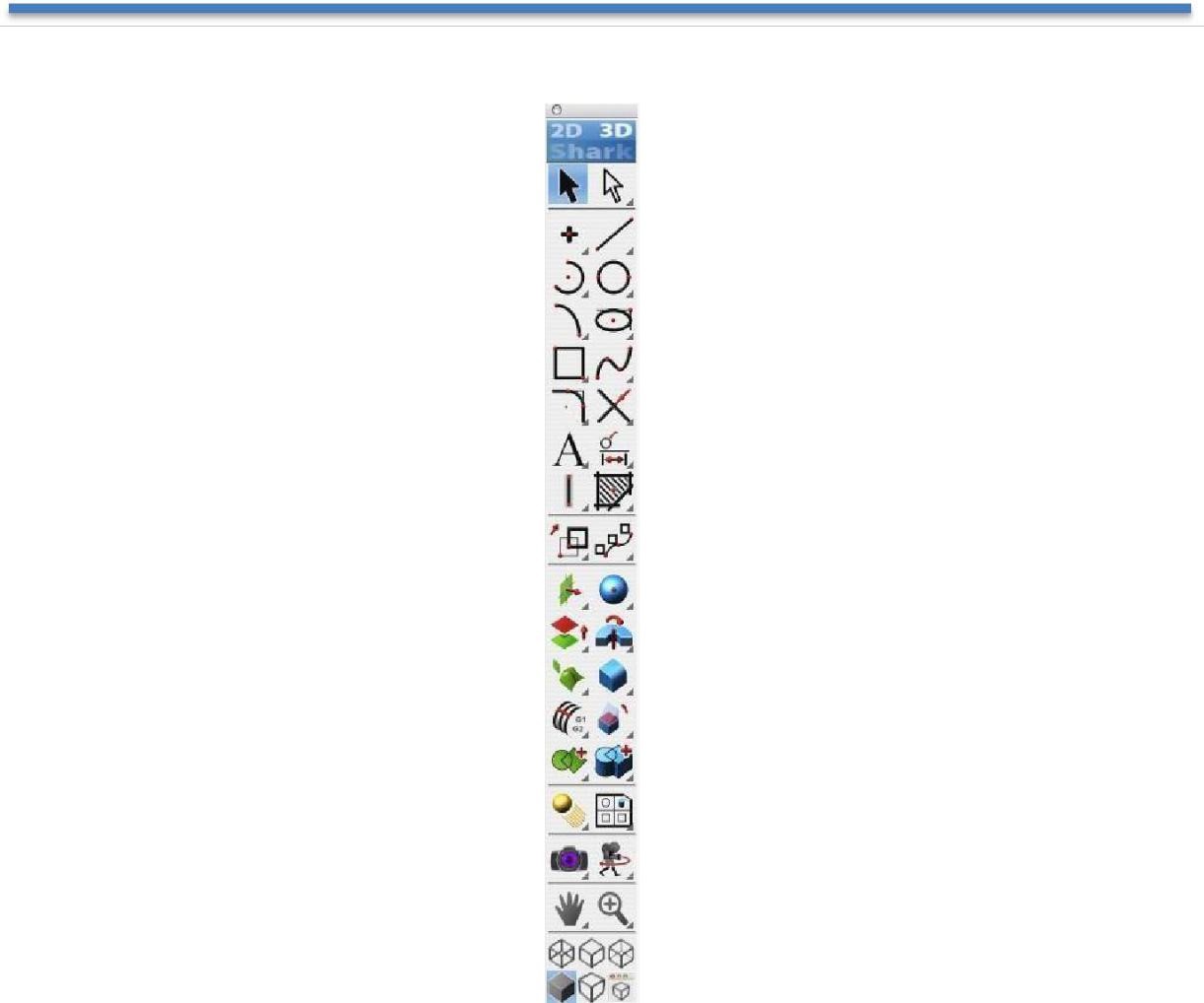 Custom Tools
The Custom Tool palette options provide a means to create user defined tool palettes.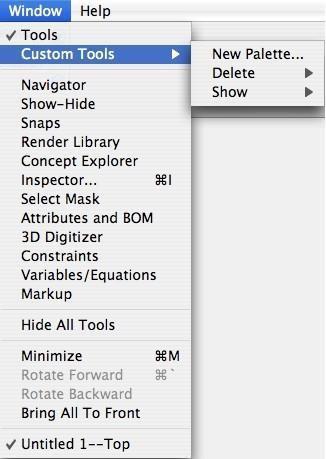 New Palette
This option allows you to create a custom palette by setting the number of columns and rows, as well as the icon's size and even whether or not the palette is transparent.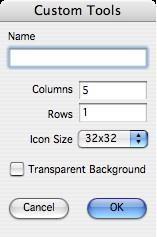 Delete/Show
The Delete and Show options allow you to delete palettes you've created and turn on or off their visibility.
Navigator
The Navigator is a viewing tool independent of your drawing. The Navigator has two viewing modes: Sphere Mode and Step Mode. Sphere Mode allows you to drag the Navigator to control your orientation.
Step Mode allows you to click stepper controls to control your orientation. In Step Mode, you can also choose the auto-rotate option.
Show-•Hide
The Show-Hide tools help manage the display of your drawing. Show-Hide will turn on or off the display attribute of an object. The result of a show-hide command is different from a delete command. The latter removes the object from the database, whereas a show-hide only affects an object's
display/select status. There are five options for show-hide:

Show
Turns on the display of hidden selected objects. (Requires that you know the area where they are hidden).
Show All
Turns on all hidden objects in the current displayed layers.
Show Only
Turns on selected objects for display and turns everything else off.
Hide
Turns off the display of selected objects.
Invert
Turns off all displayed objects and turns on all blanked off objects.
Show Parents
Turns on parents of the selected objects.
Hide Parents
Turns off parents of the selected objects.
The Show/Hide Tool palette supports preselected objects and a one-time operation. This means after using one these tools, you return to the previous tool. To continue within the tool, press the Shift key. In addition, the Show option was modified to display hidden entities in light grey so that you can see the objects you want to convert from hidden to displayed.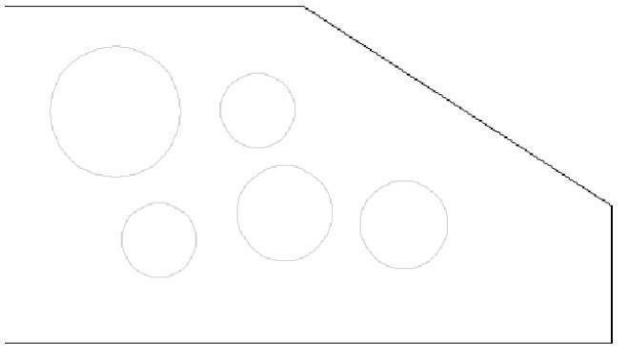 Shows Hidden In Light Grey