Custom Lesson Designer
Mavis Beacon Teaches Typing allows you to create your own typing lessons. Click the Custom Lesson Designer button on the Home screen to start designing your own lessons. You can also reach the Custom Lesson Designer screen by clicking the Custom Lesson button on the Lesson Area screen and then selecting Custom Lesson Designer at the bottom of the screen.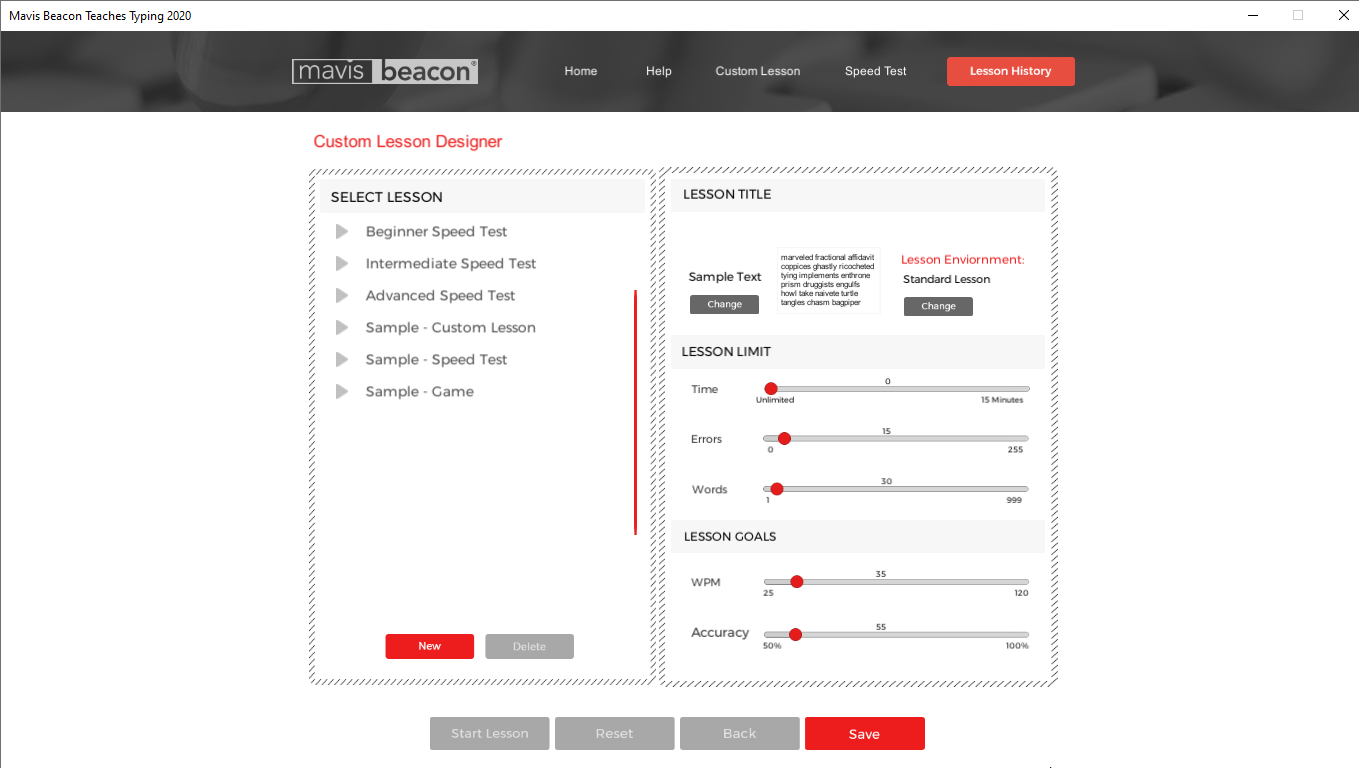 With the Custom Lesson Designer, you can create new lessons, modify lessons that you have already created.
You can access the following options in the Custom Lesson Designer:
You can modify a lesson that has already been created by selecting the title of the lesson on the Select Lesson list.
Click New to create a new custom lesson.

Enter a name for your lesson in the Create Lesson Title Here dialog box where it says "Type Here," then click OK to accept or Cancel to start over.

To delete a lesson from the Select Lesson list, select the title of the desired lesson on the Select Lesson list and then click Delete.
NOTE: The Custom Lesson Designer only supports 200 custom lessons. If you exceed 200 lessons, you are prompted to delete a custom lesson on the Select Lesson list before you can save another one to the list.