Arrow
Shortcut Key: >
Toolbox Icon:

Draws an arrow using two or more points.
Point 1-n: Body of the arrow
Point n: Arrowhead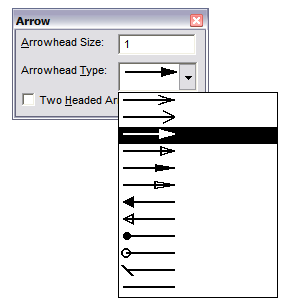 Use the options in the window to set the arrowhead size and type. A double-headed arrow can also be specified.
Set the first point at the tail and work toward the arrowhead.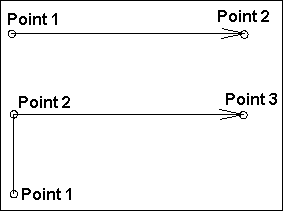 NOTE: The Arrowhead Size option is actually a ratio of the current text size.