Toolbox Options
Menu: Tools / Customize / Toolbar Configure toolbox settings.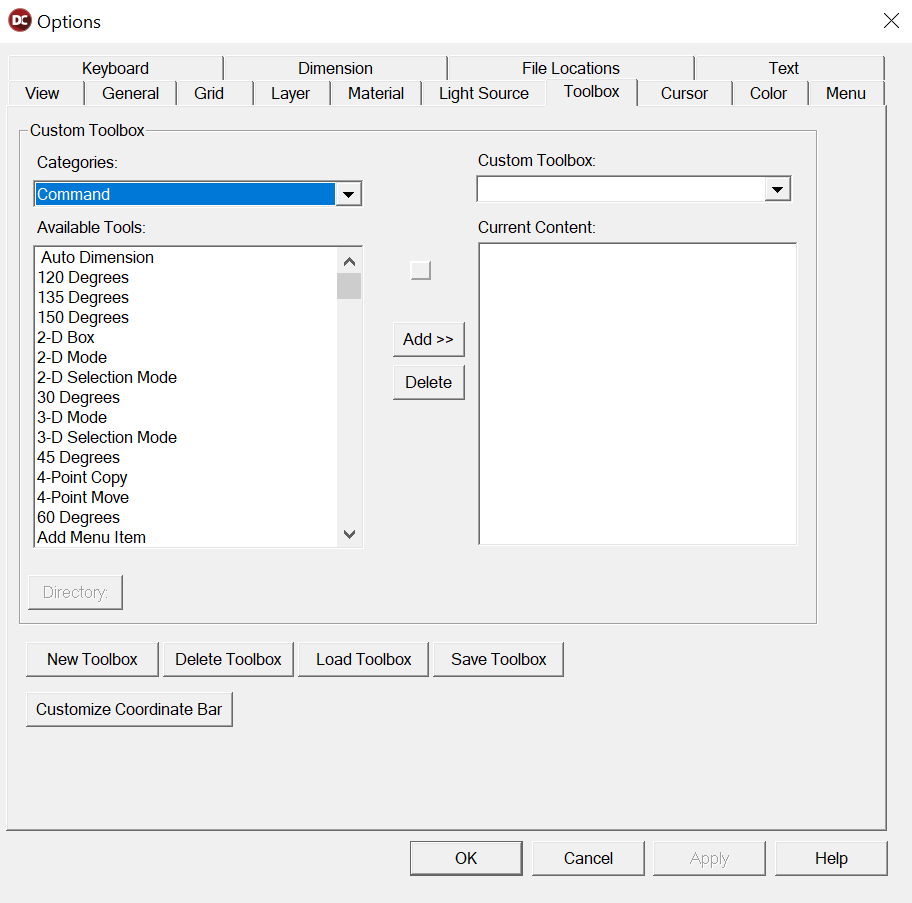 Directory: Allows you to choose the directory for macros and BasicCAD files.
New Toolbox: Prompts you for a Custom Toolbox name and creates a new toolbox to which you may add commands.
Delete Toolbox: Deletes the currently selected Custom Toolbox.
Load Toolbox: This button loads the .dct file for a Custom Toolbox.
Save Toolbox: Saves the toolbox settings as an external file. This file may then be used for one or more DesignCAD Workspaces.
Customize Coordinate Bar: Sets what values are displayed in the Coordinate bar.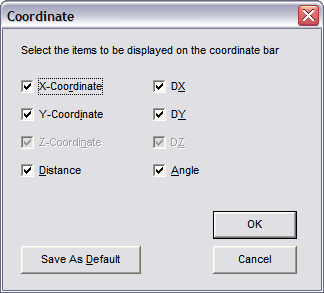 NOTE: The Angle field is only available for 2D Mode.
Categories:
You can choose to insert commands, macros, or BasicCAD programs into the Custom Toolbox.
Available Tools: Choose which tools you want to add to the Custom Toolbox from the list.
Current Content: This is a list of tools which are currently in the Custom Toolbox.
Icon: This button displays the icon for the highlighted tool.
Add: Inserts a selected tool into the CustomToolbox.
Delete: Removes a selected tool from the Custom Toolbox.
NOTE: You can also insert a command icon into a Custom Toolbox by holding down Ctrl while clicking and dragging the icon from another tool box.